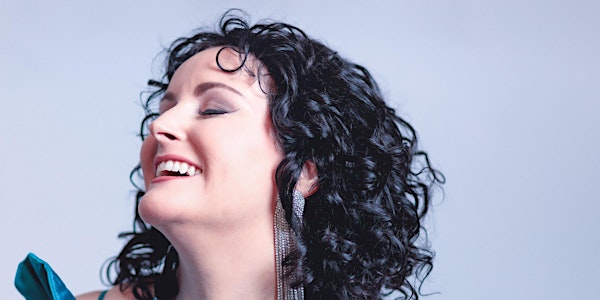 Lizzie Thomas in the Theater
Join us as Lizzie Thomas & her trio perform at the Birdland Theater on October 27th at 8:30pm!
When and where
Location
Birdland Theater 315 West 44th St New York, NY 10036
About this event
Lizzie Thomas is an inventive jazz singer with a beautiful voice and a swinging style who loves to perform fresh and heartfelt versions of standards from the Great American Songbook. On her five recordings and in her popular and entertaining live performances, she introduces audiences to classic songs that are still timeless and relevant today.
Lizzie performs with her trio consisting of John Di Martino on piano, Noriko Ueda on bass and Carmen Intorre JR on drums. She will also feature artist cameos from her highly anticipated release DUO Encounters, slated for March 2023. Featuring appearances by Grammy Awarded artists Russell Malone, Guilherme Monteiro, Rossano Sportiello, Wayne Escoffery, Helio Alves and more.
DUO Encounters, which will be released by Dot Time in March 2023, teams Lizzie Thomas with a dozen major instrumentalists on one duet apiece. Rather than sing a conventional set in front of an accompanying pianist or guitarist, the interpretations are adventurous, filled with close interplay between the artists, and contain plenty of variety in instrumentation, mood, and tempos. Lizzie shares the spotlight with pianists Helio Alves, John Di Martino, and Rossano Sportiello, guitarists Russell Malone, Ron Affif, and Guilherme Monteiro, bassists Ron Carter ("Willow Weep For Me"), Noriko Ueda, and Dezron Douglas (a version of "Have You Met Miss Jones" that includes the rarely heard verse), percussionist Café ("Nature Boy"), tenor-saxophonist Wayne Escoffery ("Lush Life"), and cellist Mairi Dorman-Phaneuf (a haunting version of "'Round Midnight"). The result is a memorable set of superbly sung and often-surprising music, Lizzie Thomas' most rewarding recording to date.