Liz Cerepanya and Peter Dalton Ronstadt in concert at the Elks Crystal Ballroom
About this event
Liz & Pete at the Elks Crystal Ballroom
Peter Dalton Ronstadt and Liz Cerepanya
Thurs, October 21, 7pm $26.00
"Liz and Pete, lovely fresh harmonies and a secret cache of original songs." Linda Ronstadt.
"…like Pancakes & Waffles. Why choose when you can have both? Decadence." Pop Matters
Liz Cerepanya and Peter Dalton Ronstadt join musical forces to explore material old and new. Liz's heartfelt voice with Pete's haunting harmonies and rich guitar arrangements captivate the mind and tug at the heart. After a few passing introductions in their shared music scene, Liz Cerepanya joined Peter Dalton Ronstadt on stage at Monterey Court in Tucson in the fall of 2019. They had had a brief opportunity to work up a couple of songs and an instant musical match was realized. The decision to make a record together was easy and quickly Liz & Pete began exploring material including the timeless songs of Alan Garr, songs of their favorite songwriters and singers, new and old compositions by Pete as well as classic songs from his father Michael Joseph Ronstadt's repertoire. Liz & Pete's natural element is just the two of them on stage accompanied by an acoustic guitar and the Pennsylvania Stompbox.
A Folk Sessions 3rd Thursday Production. Co-sponsored by the Elks Performing Arts Center.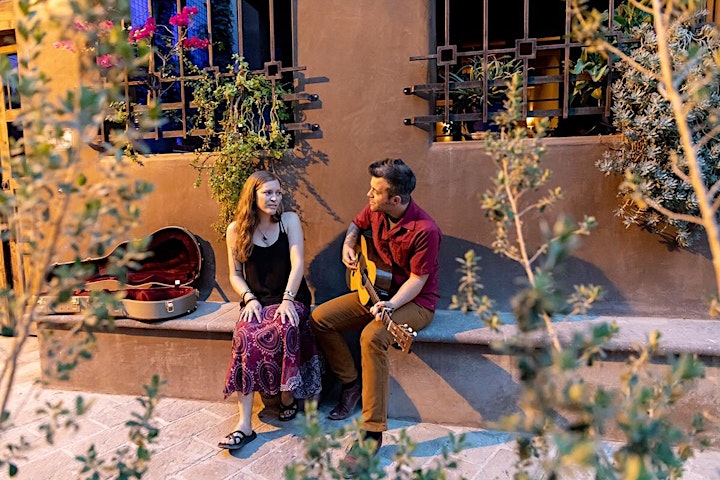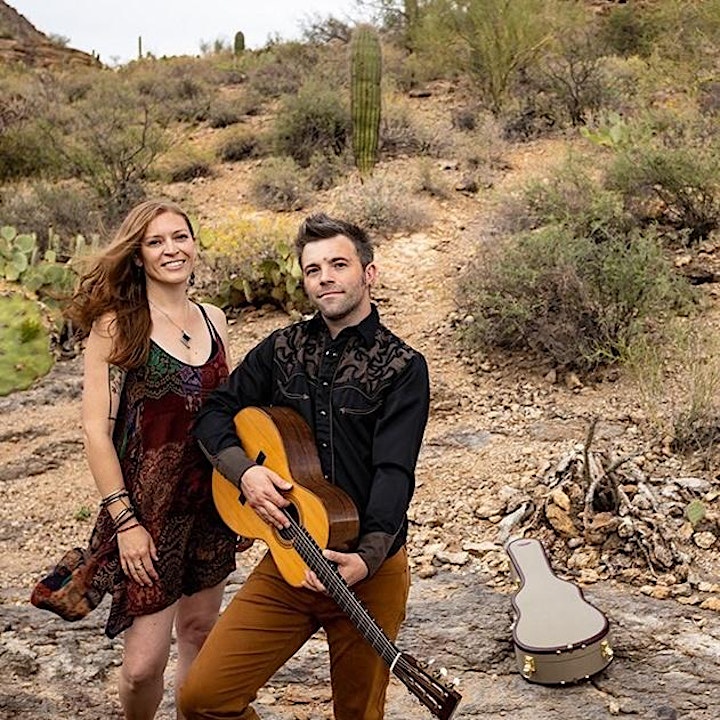 Organizer of Liz & Pete in the Crystal Ballroom
The Folk Sessions has established a loyal following, producing quality radio programs and live concerts, and providing a community voice for Arizona businesses and organizations offering valuable services. We present the popular Highlands Center and PCA concert series, as well as producing two Folk Sessions Music Collections. The Folk Sessions can now be heard on Prescott Public Radio 89.5 fm in Arizona.