Description

Welcome to the First Edition of
Liz Palmer - Champagne Workshops!
Liz Palmer is an Award Winning Author and "Dame Chevalier" of the Ordre de Coteaux de Champagne.
Join us at the Fine Wine Reserve "Tasting Room" for a Fun, Informative + Interactive Workshop on the Introduction to Champagne!
This introductory workshop will provide you with a better understanding of Champagne by covering the stages from vine to wine; you will learn how to read a label; how to choose glassware and most importantly the art of tasting Champagne. Food pairings will also be discussed.
Champagne Specialist Liz Palmer will guide you through an informative presentation with a tasting of brut and rose.
This is a limited seated tasting.
*******************************************************
We are so pleased to announce that our official sponsor for this event will be J. de Telmont Champagne.
For further information, please visit http://www.champagne-de-telmont.com/en/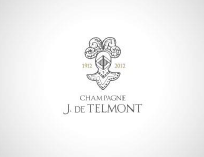 Date and Time
Location
Refund Policy