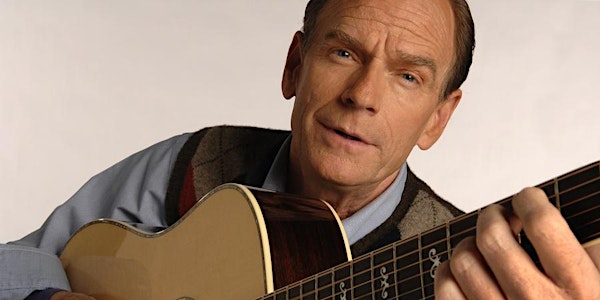 Livingston Taylor at Green Wood Coffee House
When and where
Location
Green Wood Coffee House 1001 Green Road Ann Arbor, MI 48105
Description
Livingston Taylor's 50-year career has encompassed performance, songwriting and teaching. Livingston is the fourth child in a very musical family that includes Alex, James, Kate and Hugh. Livingston recorded his first release at age 18, and continues to create well crafted, introspective, and original songs that have earned him fans worldwide.

From top-40 hits, "I Will Be in Love with You" and, "I'll Come Running," to "I Can Dream of You" and "Boatman," both recorded by his brother James, Livingston's creative output has continued unabated. He is equally at home with a range of musical genres—folk, pop, gospel, jazz—and from upbeat storytelling to touching ballads.

Livingston has never stopped performing since those early coffeehouse days, touring with major artists such as Linda Ronstadt, Jimmy Buffett and Jethro Tull, and he maintains a busy concert schedule of over 80 shows a year. He is a natural performer, peppering his shows with personal stories, anecdotes and ineffable warmth. His relaxed on-stage presence belies the depth of his musical knowledge, as fans might be treated to classic Gershwin or something from the best of Broadway.

Livingston is a full professor at Berklee College of Music, where he has taught a Stage Performance course since 1989. He teaches young artists invaluable lessons learned over the course of an extensive career on the road. The course is consistently voted the most popular at the College. His 2011 book, "Stage Performance," offers those lessons to all who are interested in elevating their presentations to professional standards

Livingston's new album, Safe Home, was released March 3rd, 2017. Featuring a world class band, the album gives playful bend to musical classics like "Anything You Can Do," and also presents Livingston Taylor originals such as, "I Must Be Doing Something Right." Come enjoy Livingston Taylor's first vistit to Green Wood!