Description
LIVINGARTS WORKSHOP: THEATRE
NEW PLAY CREATION
STEPHEN NEAR from SAME BOAT THEATRE will share about the business of writing for theatre, and what it takes to stage a production from start to finish.
December 13, 2017
When: 7 - 9 PM
Tickets: $8.00 Members or $10.00 Non-Members
Where: The Seedworks Urban Offices, 126 Catherine Street North, Hamilton
In partnership with the Seedworks Urban Offices, with support from Ontario Arts Council.
Stephen Near is a playwright and performer from Ottawa, ON and a graduate of York University. His plays have been performed across Canada in such festivals as the Ottawa Fringe, the Toronto Fringe, the Hamilton Fringe, New Ideas, and Summerworks. He is an alumnus of the Sage Hill Writing Experience and the Banff Centre and has studied playwriting with Linda Griffiths, David Copelin, Daniel MacIvor, Brian Quirt, and Beverley Cooper. In 2015, Stephen established the First Stage Series of new play development at the Players Guild of Hamilton. Stephen is a member of the Playwright's Guild of Canada and the Theatre Aquarius Playwrights Unit. Recent writing credits include Monstrous Invisible (Theatre Aquarius), Interface (2011 Hamilton Fringe – New Play Contest 1st Prize), Plain Speak (2012 HamilTEN Festival), Test (2013 Hamilton Fringe – New Play Contest 2nd Runner-Up), The Conspiracy of Michael (2014 Hamilton Fringe), and Finding Mr. Right (2015 Hamilton Fringe). He lives in Hamilton with his wife Leanne and daughter Rebecca.
What is LivingArts?
LivingArts Hamilton aims to improve the capacity of professional artists in the Hamilton region to develop and sustain their careers by creating resources that address knowledge gaps in the creative sector and increase awareness among audiences.
In addition to providing professional development tools and workshops to serve identified needs, LivingArts Hamilton creates a vibrant and critical dialogue around events and issues of contemporary art practices in Hamilton. The LivingArts Hamilton Podcast and Blog are part of a creative and accessible storytelling series that connects a wide range of listeners and readers with the diverse experiences of Hamilton's working artists and arts workers.
To learn more about LivingArts Hamilton visit our website, or contact us at 905-481-3218
* Tickets are non-refundable, and are considered a donation to support programming at the Hamilton Arts Council *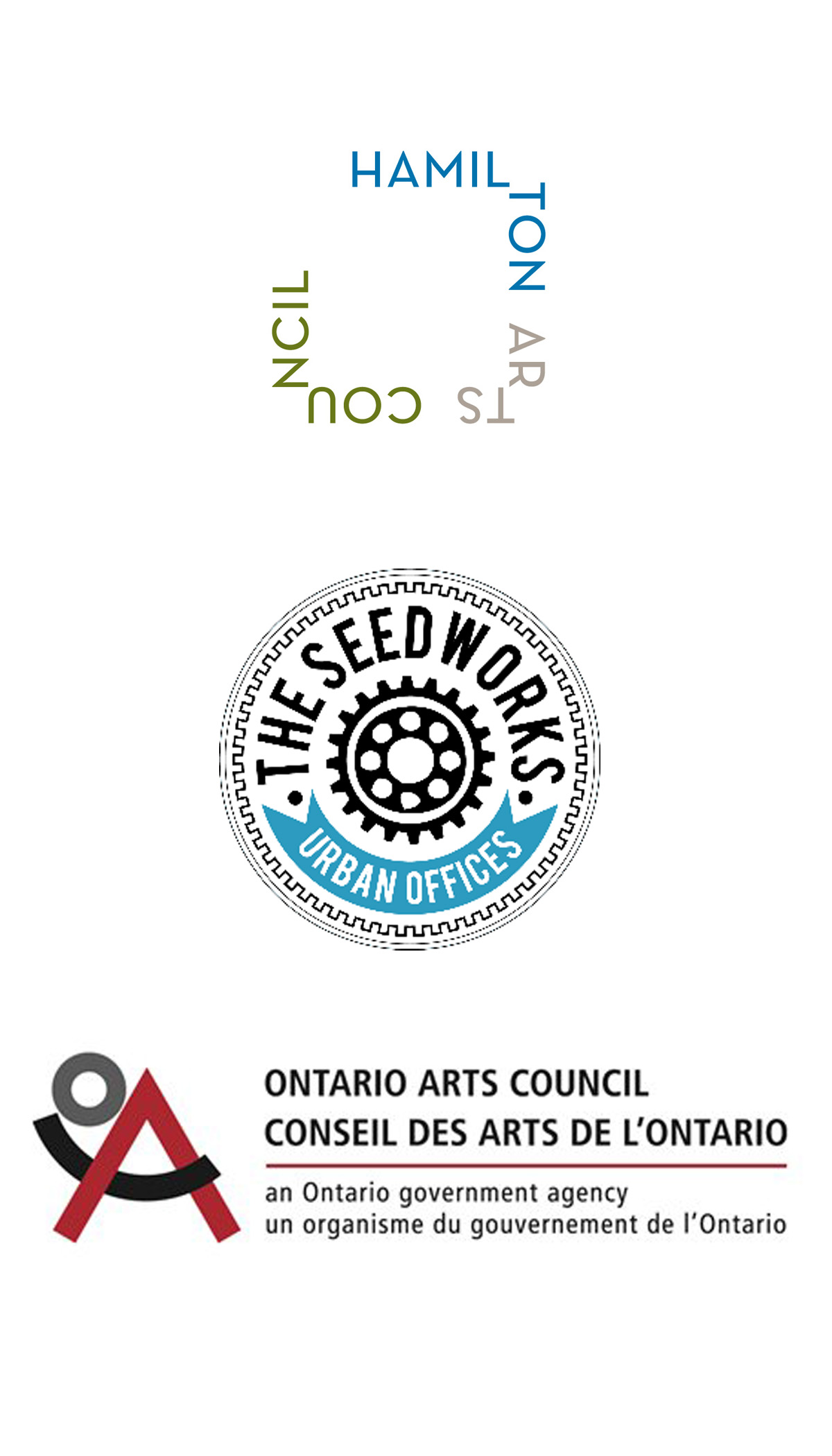 Funding for LivingArts Hamilton initiatives in 2016-2017 was provided by the Creative Arts Fund at Hamilton Community Foundation.
Funding for LivingArts Hamilton initiatives in 2017-2018 is provided by the Ontario Arts Council, Multi and Inter-Arts Projects.