Description
LIVINGARTS WORKSHOP: THE BUSINESS OF MAKING MUSIC
with GEOFF KULAWICK and BROOKE KULAWICK the COFOUNDERS of TRUE NORTH RECORDS and TRUE NORTH GALLERY - THE MUSIC GALLERY OF FINE ART
In partnership with the Seedworks Urban Offices, with support from Ontario Arts Council.
GEOFF KULAWICK is the founder and President of Linus Group, which includes labels True North Records, The Children's Group, Spring Hill Music, and distribution and label services company IDLA. Located in Waterdown Ontario, the business administers the recordings of many prominent Canadian artists including Gordon Lightfoot, Bruce Cockburn, Buffy Sainte-Marie, Randy Bachman, Matt Andersen, Canadian Brass, Ashley MacIsaac, Sophie Milman, and Downchild. Today the labels, publishing, music distribution and event activities of the companies headed by Kulawick represent one of the largest and most active Canadian owned groups in the music sector.
Prior to founding Linus Entertainment in 2001, Kulawick was the head of Artists and Repertoire for Virgin/EMI Music Canada . While at Virgin/EMI, Kulawick signed and developed the careers of Leahy, La Bottine Souriante, Choclair and The Boomtang Boys, all Gold or Platinum selling artists and released internationally.
Prior to joining Virgin/EMI in 1995, Kulawick was the Creative Director for the publishing division of Warner/Chappell Music Canada, and while there signed publishing deals with The Tea Party, Spirit of the West, Rheostatics, and First Offence - the producers and co-writers of Maestro Fresh Wes' Platinum single and album, "Let Your Backbone Slide".
BROOKE KULAWICK is the co-founder of True North and True North Gallery – The Music Gallery of Fine Art, the worlds' first art gallery dedicated to visual art by musicians, and art connected to the music experience. Co-President of Linus Group, visual artist and proprietor of Zoso Art Studio, curator of True North Gallery, and mother of two teenagers.
December 14, 2017
When: 7 - 9 PM
Tickets: $8.00 Members or $10.00 Non-Members
Where: The Seedworks Urban Offices, 126 Catherine Street North, Hamilton
What is LivingArts?
LivingArts Hamilton aims to improve the capacity of professional artists in the Hamilton region to develop and sustain their careers by creating resources that address knowledge gaps in the creative sector and increase awareness among audiences.
In addition to providing professional development tools and workshops to serve identified needs, LivingArts Hamilton creates a vibrant and critical dialogue around events and issues of contemporary art practices in Hamilton. The LivingArts Hamilton Podcast and Blog are part of a creative and accessible storytelling series that connects a wide range of listeners and readers with the diverse experiences of Hamilton's working artists and arts workers.
To learn more about LivingArts Hamilton visit our website, or contact us at 905-481-3218
* Tickets are non-refundable, and are considered a donation to support programming at the Hamilton Arts Council *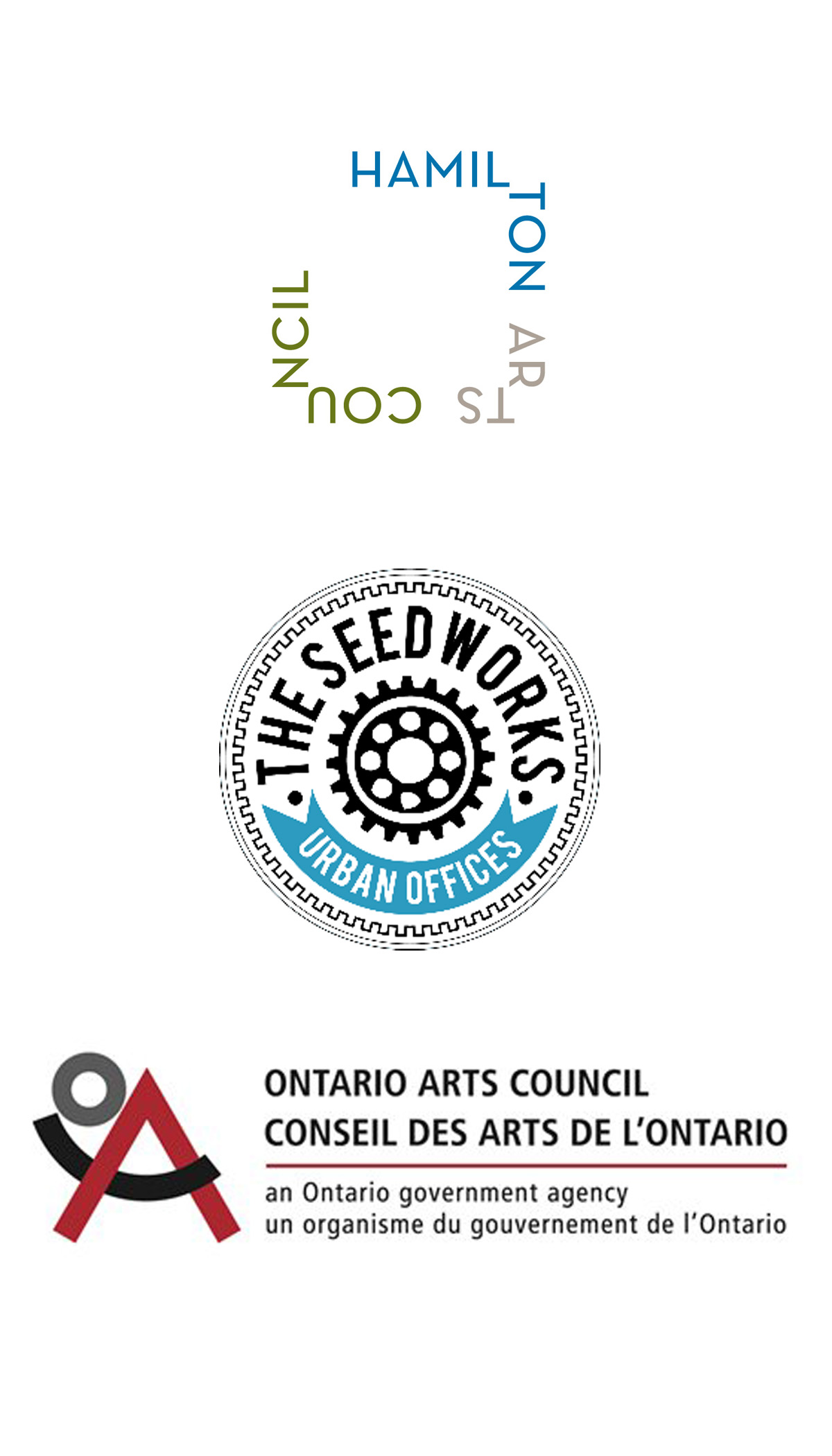 Funding for LivingArts Hamilton initiatives in 2016-2017 was provided by the Creative Arts Fund at Hamilton Community Foundation.
Funding for LivingArts Hamilton initiatives in 2017-2018 is provided by the Ontario Arts Council, Multi and Inter-Arts Projects.