Description
THE ART OF FASHION PHOTOGRAPHY: FROM CONCEPT TO CREATION
In this workshop Marta Hewson and Caitlin Allen will talk about the art of fashion photography. They will cover the steps involved in putting together a full production fashion shoot; from devising the initial concept to developing the final creation.
In this workshop you will learn the following: Where inspiration comes from, the defining elements of fashion (vs glamour and portraits), how to create a cohesive fashion story, putting a team together, building sets and finding locations, styling, using and making props, and shooting for clients and publication.
MARTA HEWSON was born and raised in Portugal, and came to Canada to study photography in college. At the start of her career she worked in Toronto and was fortunate to learn under Canada's #1 fashion photographer, for 2 enlightening years. She later moved to Hamilton and opened her studio which now focuses mostly on Model Portfolios, Fashion, Commercial, and Portraiture.
CAITLIN ALLEN (who recently moved to Hamilton) was born in downtown Toronto into an artistic family, and was often involved in creative projects of various mediums. In 2005, she graduated from the College of Makeup Art and Design and worked as a makeup artist. Through the years, she began incorporating hair styling, wardrobe styling, and image consulting into her work, and with her various experiences was soon helping others realize their visions by orchestrating projects from concept to creation.

November 10, 2017
When: 7 - 9 PM
Tickets: $8.00 Members or $10.00 Non-Members
Where: The Seedworks Urban Offices, 126 Catherine Street North, Hamilton
In partnership with the Seedworks Urban Offices, with support from Ontario Arts Council.
What is LivingArts?
LivingArts Hamilton aims to improve the capacity of professional artists in the Hamilton region to develop and sustain their careers by creating resources that address knowledge gaps in the creative sector and increase awareness among audiences.
In addition to providing professional development tools and workshops to serve identified needs, LivingArts Hamilton creates a vibrant and critical dialogue around events and issues of contemporary art practices in Hamilton. The LivingArts Hamilton Podcast and Blog are part of a creative and accessible storytelling series that connects a wide range of listeners and readers with the diverse experiences of Hamilton's working artists and arts workers.
To learn more about LivingArts Hamilton visit our website, or contact us at 905-481-3218
* Tickets are non-refundable, and are considered a donation to support programming at the Hamilton Arts Council *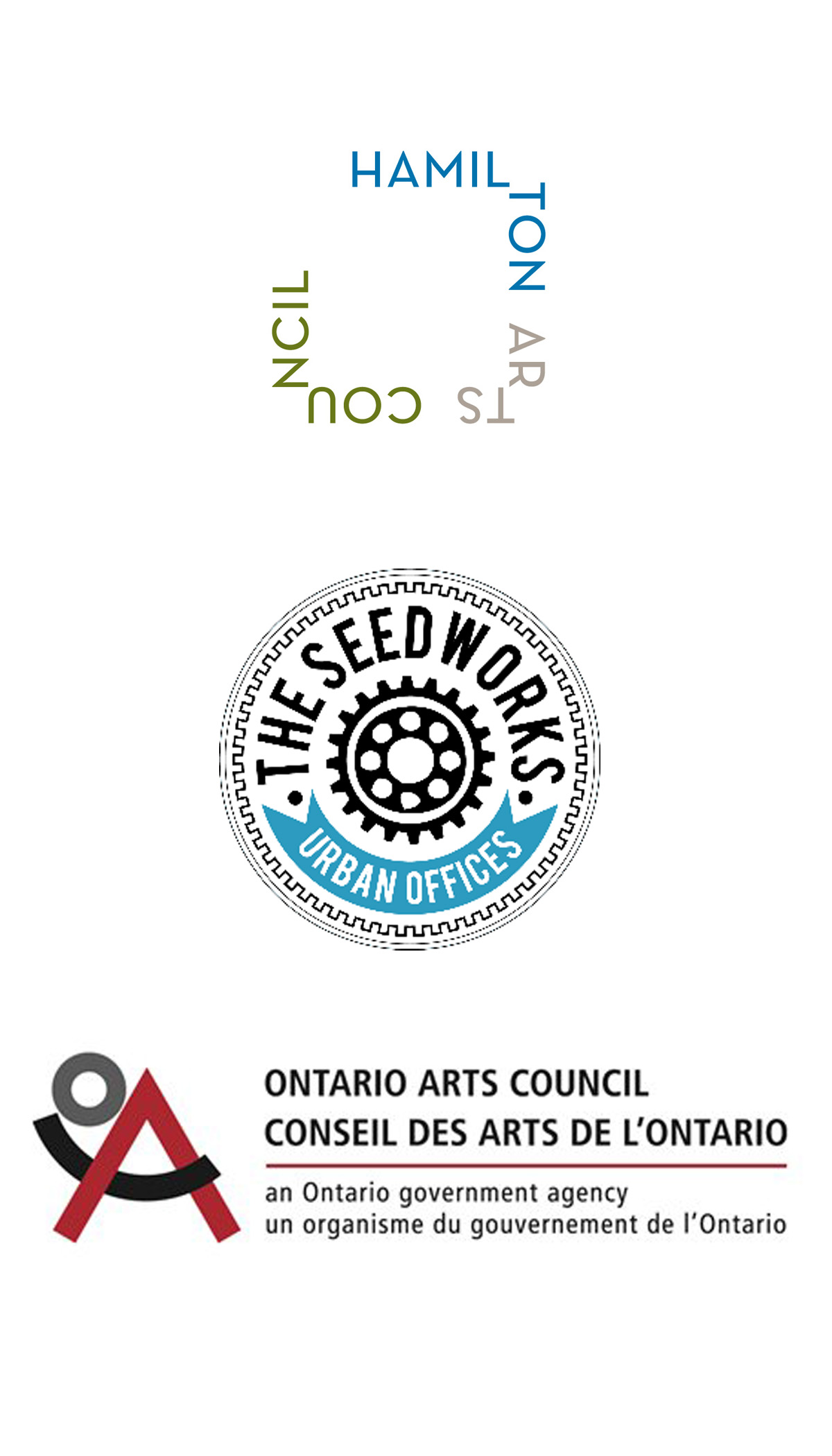 Funding for LivingArts Hamilton initiatives in 2016-2017 was provided by the Creative Arts Fund at Hamilton Community Foundation.
Funding for LivingArts Hamilton initiatives in 2017-2018 is provided by the Ontario Arts Council, Multi and Inter-Arts Projects.