Multiple Dates
Living your life in the Dash: Your personal journey to mindfulness
Sales Have Ended
Ticket sales have ended
Please let us know if you had trouble purchasing the book. Our direct email is publishing@proaceintl.com and we will make sure to respond to you as soon as we receive your request. We are overwhelmed with online orders that you may need to be patient before we get back to you but we will. Thanks again
Sales Have Ended
Ticket sales have ended
Please let us know if you had trouble purchasing the book. Our direct email is publishing@proaceintl.com and we will make sure to respond to you as soon as we receive your request. We are overwhelmed with online orders that you may need to be patient before we get back to you but we will. Thanks again
How are you living YOUR life? Are you stuck in the past? Looking into the future without living in the present? Are you not enjoying today?
About this Event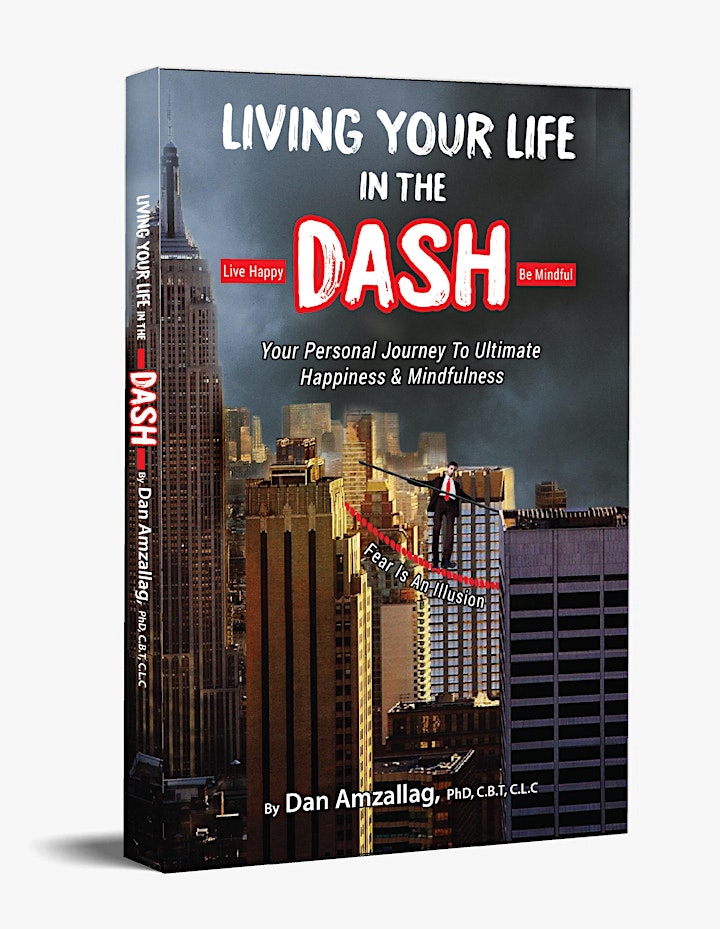 We all have a different definition to what happiness means all for us. For some, it may be a huge mansion by the ocean or multiple exotic cars in your inventory. For others, it may mean something totally different.
Each of us have ability to control how we feel from within and with consistent practice, we can all form life long habits for a more satisfying and fulfilling life. Start by noticing your immediate surrounding, a beautiful still tree, babie's laughter or just listening to the sounds of your heart beat. Life happens right now, at this moment and certainly not when you achieve your life goals.
Life is about enjoying the journey, the many ups and down everything else in between, just like the metaphor representing the DASH between your birth and death year. Without the downs, you cannot fully appreciate the ups. Compassion, Kindness and love are sources are happiness. Do good to others who cannot repay you. Do the right thing when nobody is watching. That what's really counts.
Live, breathe, love every day and learn how to pause from time to time and enjoy the world around you. Life is very fragile, as we have all experienced it during this terrible pandemic. Learn to live TODAY, as tomorrow is never guaranteed!