Living Your Best Life Luncheon 2017 with Best-Selling Author Daniel H. Pink
Description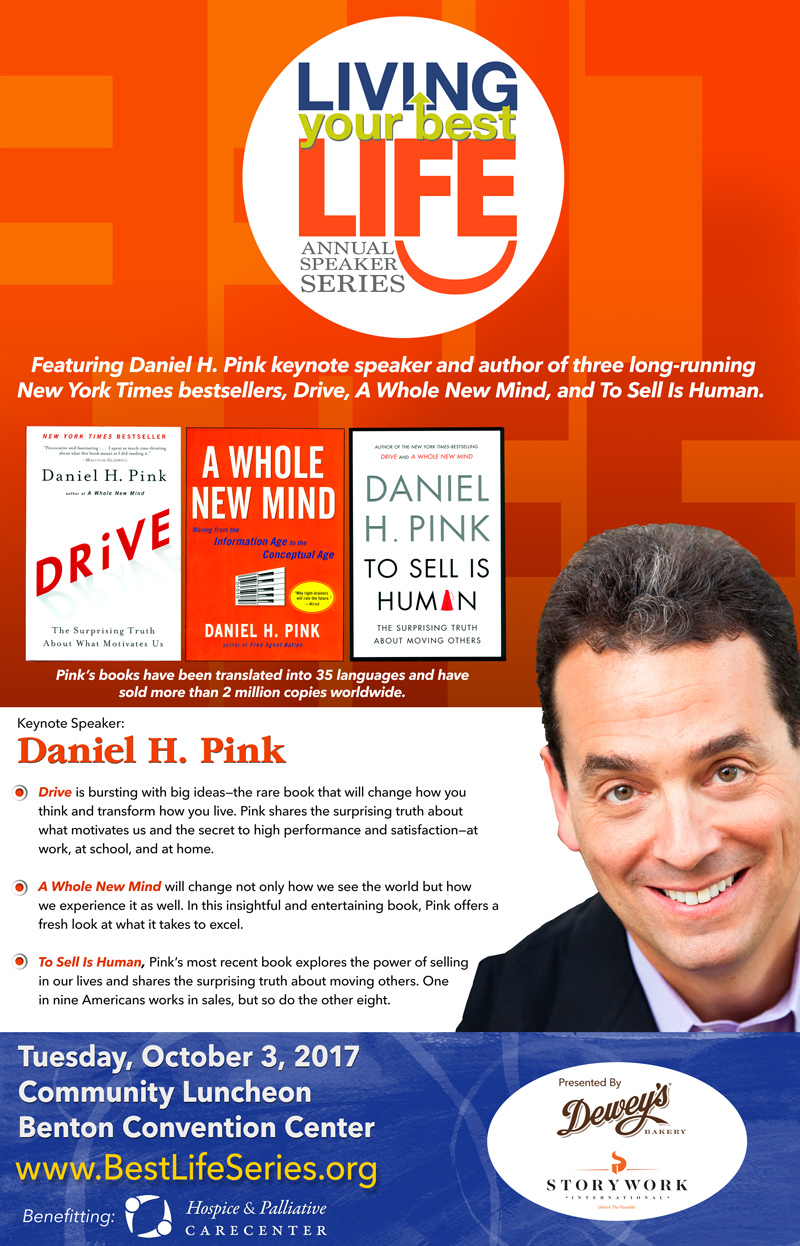 The "Living Your Best Life" Speaker Series was created to support the mission of Hospice & Palliative CareCenter. Our second annual event will take place on Tuesday, October 3, 2017 at the Benton Convention Center. Best-selling author Daniel H. Pink, will be with us to motivate, challenge and drive you to your best life.
Our Best Life Speaker Series has three components:
The Speaker Series – An acclaimed, proven speaker that will bring to life subjects consistent with the theme of the series, a message that if followed will lead to an enhanced life experience.
The Best Life Leadership "After the Luncheon" program (a special opportunity for Jolly, Blissful, Elated, Jubilant, Ecstatic and Euphoric giving levels) – A time in which the speaker, in a more intimate setting, helps the participants translate the life elevating concepts, presented in the keynote, into their daily experience. This year we'll be having a book signing and Q&A with author Daniel H. Pink.
Best Life Leadership Award – The celebration will include special recognition of a community leader who demonstrates the possibilities and potential of lives in the Triad. We hope that attendees will be inspired and gain valuable insights from the pacesetters who truly make a positive difference in the world.
Please note: there are no refunds available for this event. Hope you'll join us on Tuesday, October 3.