It is happening... we have been waiting for this moment and now it is time to embark into this AMAZING juicy experience with Elka Yoga!
About this event
Elka Yoga is finally doing it-- she has put together a week long program for both yoga teachers or those students who are not interested to be yoga teachers, or don't have enough time to commit for the full 200 hours of teacher training. This program is a little juicy taste of some of our Best YTT Workshops condensed into a gorgeous 7 day offering (full 7 day or day passes will be available).
Ease into the Yoga Retreat mindset with the comfort, safety, and flexibility of this Staycation Retreat-- Full days offerings are scheduled in various Outdoor parks and locations in sunny San Diego, while you get to stay in the comfort and safety of your own home.
Join Elka Yoga and guest teachers for 7 days of Living Yoga, Soul Gaze Sunset Meditation, Pranyama & Ayur-Yoga, Yoga Philosophy & Ayurveda, Surfer's Flow & Surfing Lesson, Opaka Method Roll & Release, Tantra Meditation, Chakra Healing, Mudras & Mantras, Reiki, Elka's world-famous Power Prana Vinyasa, Aerial Yoga, SUP Yoga, The Alchemy of Healing, Breathwork, Sound Healing, Kirtan, and the best of all.... Choco Vinyasa Event (oh yeah, it is back)!
Be ready to dive deeper into the core of your being, into your heart. You will have a chance to also have an One-on-One Life-Coaching Session with Elka to discover your DHARMA, your PURPOSE. You will also connect with the tribe to build a community, and the most important of all, you will not only have a TRANSFORMATIVE experience but we also will have the best time together while enjoying the beautiful Summer of San Diego.
This Staycation Retreat is open for anyone who wants to invest in their Well-Being. No experience required. All you need is an Open Heart and a Flexible Mind. It is counted as YA CEU for yoga teachers.
Juicy Schedule:
MONDAY JULY 12TH
5-6:15pm Welcoming the Tribe Black's Beach, Torrey Pines
6:15-6:30pm 15 minute Treat Break
6:30-8pm Soul Gaze Sunset Meditation Black's Beach, Torrey Pines
TUESDAY JULY 13th
9-11am Pranayama & Ayur-Yoga Paradise Point, Mission Bay
1-3pm Intro to Yoga Philosophy Paradise Point, Mission Bay
3-3:15pm 15 minute Treat Break
3:15-4:30pm Intro to Ayurveda Paradise Point, Mission Bay
WEDNESDAY JULY 14th
9-10am Surfer's Flow Pacific Beach
10-11am Surfing Lessons Pacific Beach
1-2:45pm Learn the Foundation of a Yoga Practice. The power of Tadasana, the mother of all poses, and Body Awareness-- feel your energetic alignment by connecting with the key actions of the poses. Kate Sessions Park, Pacific Beach
2:45-3pm 15 minute Treat Break
3-4pm Roll & Release: Unwind with Opaka Method balls for myofascial release. Kate Sessions Park, Pacific Beach
THURSDAY JULY 15th
9-11:30am Tantra Meditation Activation & The Radiance Sutras Pioneer Park (Mission Hills Park)
1-2pm Chakra Healing Pioneer Park (Mission Hills Park)
2:15-2:30pm 15 minute Treat Break
2:30-3:30pm Mudras and Mantras Pioneer Park (Mission Hills Park)
3:30-4:30pm Reiki Healing Pioneer Park (Mission Hills Park)
FRIDAY JULY 16th
10-11am Prana Flow La Jolla Shores Park
6-9pm Choco Vinyasa Event
SATURDAY JULY 17th
9-10am SUP Yoga Liberty Station, Point Loma
10-10:30pm 30 minute Treat Break Liberty Station
1:15-2:30pm Breathwork Pier to Point Wellness Center
2:45-4pm Sound Healing Pier to Point Wellness Center
SUNDAY JULY 18th
9-10am Chakra Flow, Location TBA
10:15-11:15am Kirtan, Location TBA
11:30-1:30pm Brunch Celebration, Location TBA
Juicy Investment:
7 Day Summer Immersion Staycation Retreat Experience: $895 (all costs included, includes hat & t-shirt)
- Early bird discount (paid in full by June 21st): $795 (save $100! Venmo @Elka-Haeckel or book online at piertopointwellness.com)
- Venmo discount: $25 off (for 7 day purchases only - Venmo @Elka-Haeckel)
- 10% discount to Elka Yoga Fall 2021 YTT included with 7 day purchase.
*or*
Day Pass Summer Immersion Staycation Retreat Experience (includes hat & t-shirt)
Book Day Passes by Venmo @Elka-Haeckel or book online at piertopointwellness.com
- Monday, July 12th: $95 (includes welcoming ceremony treats)
- Tuesday, July 13th: $155
- Wednesday, July 14th: $175 (includes surfboard rental)
- Thursday, July 15th: $155
- Friday, July 16th: $155 (includes aerial silk rental and Choco Vinyasa Event ticket)
- Saturday, July 17th: $175 (includes SUP board rental)
- Sunday, July 18th: $185 (includes a delicious vegetarian Brunch)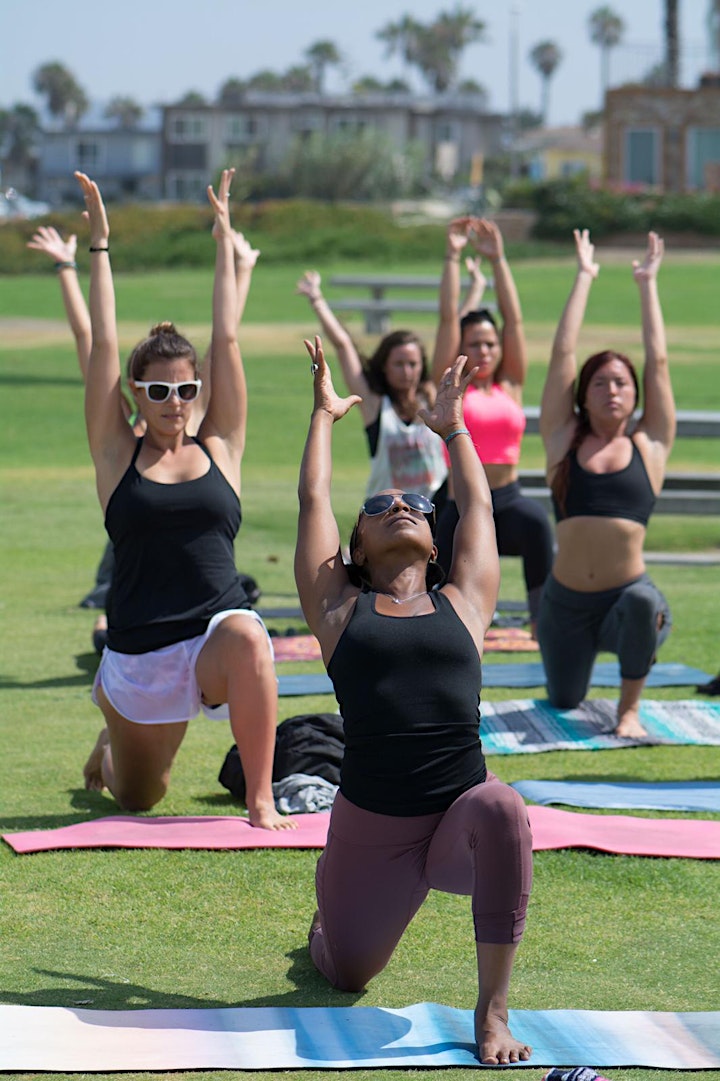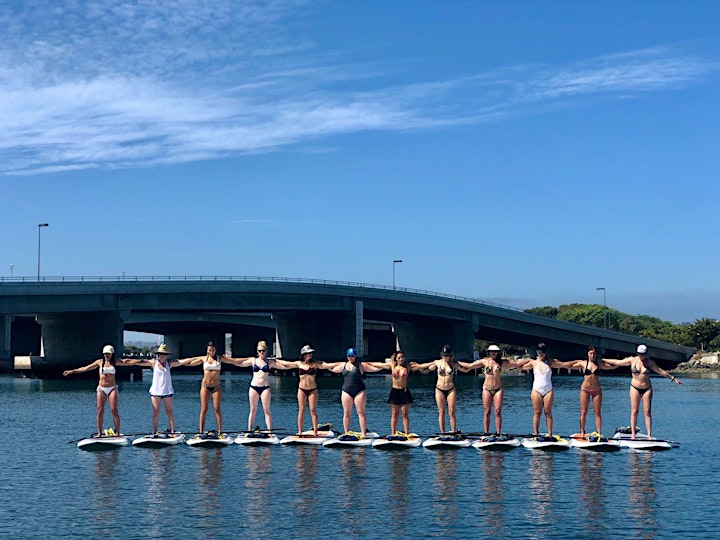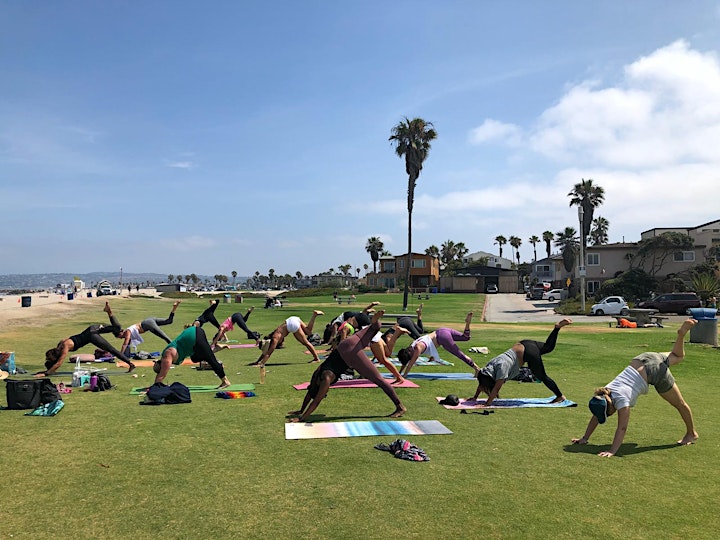 Organizer of Living Yoga Summer Immersion Staycation Retreat by Elka Yoga
Elka Yoga and Wellness Center (EYWC) is an educational sanctuary in Point Loma, San Diego.
From the beginner student to the advanced teacher, we offer the tools to become the best version of oneself. Students discover how to empower themselves to live their most healthy life and teachers come to further their knowledge and skills, not only allowing them to become better teachers, but healthier and happier individuals.
We understand that not everyone walks the same path to health and vitality. This is why our offerings go beyond yoga exercises, to include all aspects of health and well-being: massage, meditation, fitness, martial arts, nutrition, dance, cooking classes, ayurveda, breathwork, reiki, art, music..and so much more!
The intention of EYWC is to assist students and teachers in their continued development of physical, mental, and spiritual well-being.  We offer daily yoga classes (both mat & aerial) in addition to workshops (many offering certified CEUs), 200 hour RYT teacher training, events, and retreats.  We are also passionate about giving back to our community....We offer many free community classes and workshops to help support Casa Hogar, an orphanage in Tijunana, Mexico with over 50 children.
Elka Yoga & Wellness Center features the most professional, compassionate teachers who are leaders in their fields and love what they do. Additionally, we host workshops and trainings from world-renowned teachers who are masters at their crafts, bringing the highest quality curriculum to Point Loma and Ocean Beach in San Diego!