Our return to the main stage: Story Story Night reboots in our 12th season by revisiting the themes from our 1st.
About this event
The Reboot
GET BACK TO WHERE YOU ONCE BELONGED
The backstory? In November 2010, this exact slate of themes rolled out during the inaugural, electric, sold-out season of Story Story Night at the Linen Building. Way back then, we gazed over at the empty lot/ vision of JUMP and wondered if…maybe, someday…we'd grow up into that space.
If past is prologue, we're ready to party. Story Story Night is flashing back to the beginning with throwback themes that speak to the authentic, soulful way we've built community and connection from the jump.
Glow up at this blast from the past with true stories, told live, on stage at JUMP with featured storytellers intermixed with an open story slam.
Support ongoing story power and become a monthly story subscriber. For just $25 a month, get 2 tickets to every show during our Flagship season. As a subscriber, you won't purchase your tickets here. Instead, Become a Subscriber, and we will send instructions on how to claim your tickets throughout the season. This replaces the season tickets offered in seasons past. Of course, individual tickets are still available on this site.
Nov. 30 - LiViNG WITHOUT: Stories of Letting Go w/ OG master of ceremonies Jessica Holmes co-hosting
Dec. 28 - GOiNG HOME: Stories of Returning
Jan. 25 - HOOKED: Stories of Cravings & Compulsions 
Feb. 22 - STAR-CROSSED LOVE: Stories of Fated Attractions 
Mar. 29 - REBELLiON: Stories of You Say You Want a Revolution 
Apr. 26 - BUSTED
$12
If you require special accommodations to participate in our programs or to use our facilities, please view the JUMP Building Map to locate accessible parking spaces or call 208.639.6610 for additional information.
Featured Storytellers Klaudia Saric, GiGi Huntley, and Anna Demetriades
Hosted by Jodi Eichelberger & Jessica Holmes
Music by Dan Costello
Stories at 7pm | Doors 6pm
beer|wine|snacks available
All ages welcome | Parental discretion advised
We request masks be worn when moving through the space and when not eating or drinking.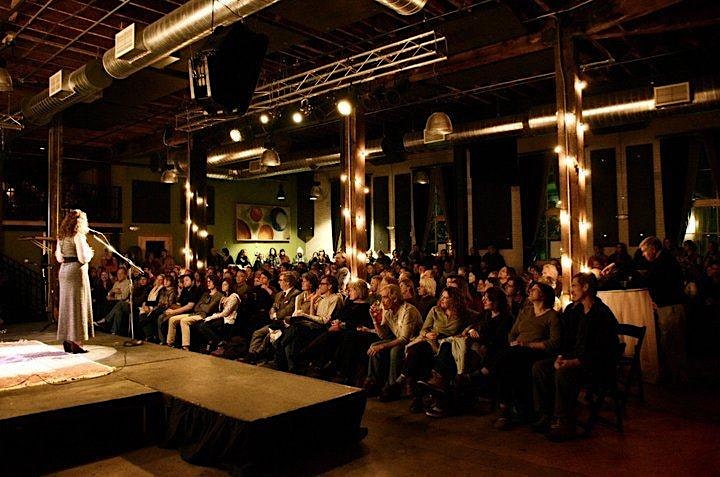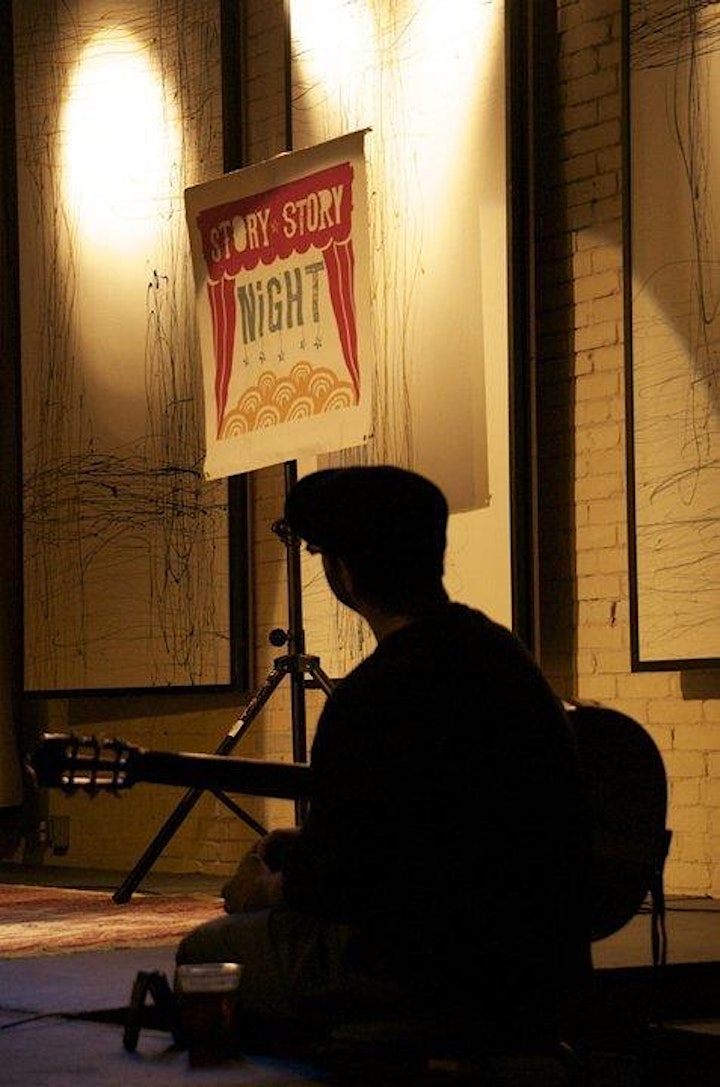 Organizer of LiVING WiTHOUT: Stories of letting go