Living with Ongoing Grief While Living With Life-Altering and Life-Limiting Conditions

Tuesday, 26 June 2018 from 6:00 PM to 7:30 PM (EDT)
Event Details
Please note that this webinar take place at 6:00 pm EDT.  Click here to see what time it takes place in your time zone. 
Presenters: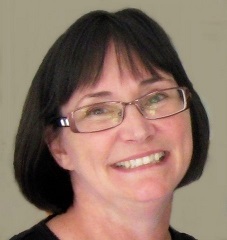 Dianna Drascic, RN, MScN, ACNP
Dianna is a consultant and educator for families and organizations in understanding and applying a palliative approach to illness and other health conditions. She has post-graduate certification as an acute care nurse practitioner. She is a retired faculty member of McMaster University and continues to mentor students at local colleges and universities. Her work helps families, staff and organizations to use palliative principles to help those living with life limiting and ongoing health conditions with the goal of living as well as possible until we all draw our last breathes, whenever that is. This includes individuals, families, communities, caregivers, care professionals and administrative staff who are affected by living with, loving and caring for individuals and families through their journey of illness or life-altering conditions.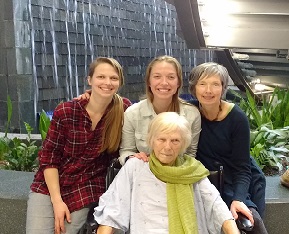 Karuna Brandy, Care Partner
Karuna is the daughter of Isabelle Humphries who died on December 19, 2017 from vascular dementia. Seven months prior to Isabelle's death, Karuna recognized subtle cues that indicated that Isabelle was entering the final phase of her life and organized, educated and managed a 17 member Tenderness Team to provide 24 hour love, care, compassion and support for Isabelle until she died. Through this journey Karuna evolved from daughter to manager, advocate and sister to Isabelle while living with anticipatory and ambiguous grief and the multiple losses, changes, challenges and uncertainties that accompany all life altering conditions.
Summary:

Grief is not just experienced after a death; those of us with life-altering and life-limiting conditions often live with grief that is not recognized or understood by others, including health care professionals.
This grief is another factor that can separate us from our communities. It may last for a life-time, years, months or days prior to any death.
This webinar will explore the concept of how grief can be part of our ongoing lives that may begin at diagnosis or the first presentation of symptoms and continues to death and beyond, along with strategies to incorporate this grief into our lives and to use it to thrive.
This integrated webinar event is brought to you by the brainXchange in partnership with Parkinson Canada, Multiple Sclerosis Society of Canada and the Alzheimer Society. 

Question? Email: Jillian McConnell jillian@brainxchange.ca
Have questions about Living with Ongoing Grief While Living With Life-Altering and Life-Limiting Conditions?
Contact brainXchange
Save This Event
When & Where
Online Event

Canada

Tuesday, 26 June 2018 from 6:00 PM to 7:30 PM (EDT)
Add to my calendar