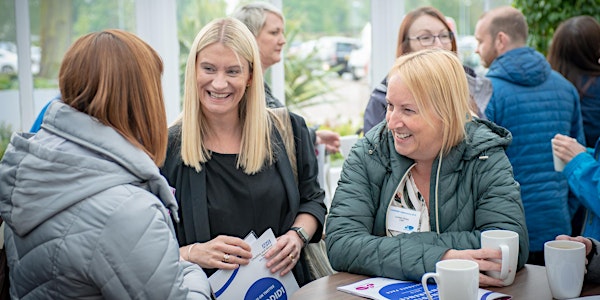 Living With Autism, Neurodevelopmental Disorders, Intellectual Disabilities
Come along to share your knowledge, insights and experiences with researchers to improve outcomes.
When and where
Location
Crowne Plaza Chester, an IHG Hotel Trinity Street Chester CH1 2BD United Kingdom
About this event
The event has been designed as a platform for people with lived experience to engage with clinical academics. The aim is for everyone to come together, to share issues and ideas and to collaborate to design better support services for people in need. The event will also be an opportunity for delegates to hear about the latest research developments relating to autism, neurodevelopmental disorders and intellectual disabilities.
We are aiming this event at people who can represent:
Voluntary groups
Parent/ carer forums
Charities and 3rd sector organisations
Social care organisations
Local Learning Disability or Autism Partnership Boards
Attendees will hear talks from people with lived experience, including expert speakers. They will take part in round-table workshops, and group discussions – all designed to promote a collaborative and inclusive approach to future work in this area. Speakers will:
share and disseminate information
discuss challenging topics
debate contentious issues
assess the best way forward for education and research in this area.
Interaction between speakers and delegates is actively encouraged with allocated time for question and answer sessions, knowledge sharing and peer to peer networking.
From the event, you will be able to:
Hear directly from those living with or affected by to autism, neurodevelopmental disorders and intellectual disabilities, gaining insights about the issues that matter to them and how they could be better supported
Hear expert updates on the delivery of health services and how these are improving outcomes
Learn more about mental health training programmes and degree programmes
Benefit from the opportunity to question, discuss and debate with speakers and experts
Take advantage of knowledge sharing and professional networking through group work.
About CANDDID:
CANDDID is the Centre for Autism, Neurodevelopmental Disorders and Intellectual Disability. We aim to be a leading centre of academic excellence in the fields of autism, neurodevelopmental disorders and intellectual disability through collaborative partnerships in research, education and training.
Click this link to check out more information about CANDDID
https://www.canddid.nhs.uk/