Living the Dream Launch Party

Saturday, May 2, 2015 from 7:00 PM to 9:00 PM (CDT)
Event Details
On behalf of the Living The Dream Planning Committee, you are invited to come celebrate the launch of our initiative to support the entrepreneurial dreams of five high school students!
7PM, Saturday May 2nd , 2015 on the 3rd floor of the Madison Public Library located at 201 W Mifflin Street.
The night will introduce the fund and spotlight youth musicians, artists and entrepreneurs active in our community.
-         Madison Music Makers
-         Teen Violinist Lexus Anderson – Carter
-         Dream Ambassador Michael Johnson
-         Entrepreneur Fred Willis
-         Emerging Youth Entrepreneur Karena Ware
-         Hors D' Oeuvres
-         And more!
Even in Madison Wisconsin, a growing tech hub, recently ranked #2 in a ranking of the best cities for young entrepreneurs, a divide often separates a child's dreams from the resources needed to achieve them. The Living the Dream Fund seeks to bridge that gap by providing seed funding, technical assistance and mentorship to Madison's at-risk youth. The Living the Dream Fund brings together a host of community members and business leaders in and around the City of Madison who share the same goal: to directly impact the lives of young people of color in order to create better outcomes for their futures.
Visit our Facebook page to learn more about the event, or contact founder Sabrina "Progress" Madison at heymissprogress@gmail.com.
What to make a donation? Click HERE and contribute to our fundraiser on our GoFundMe page!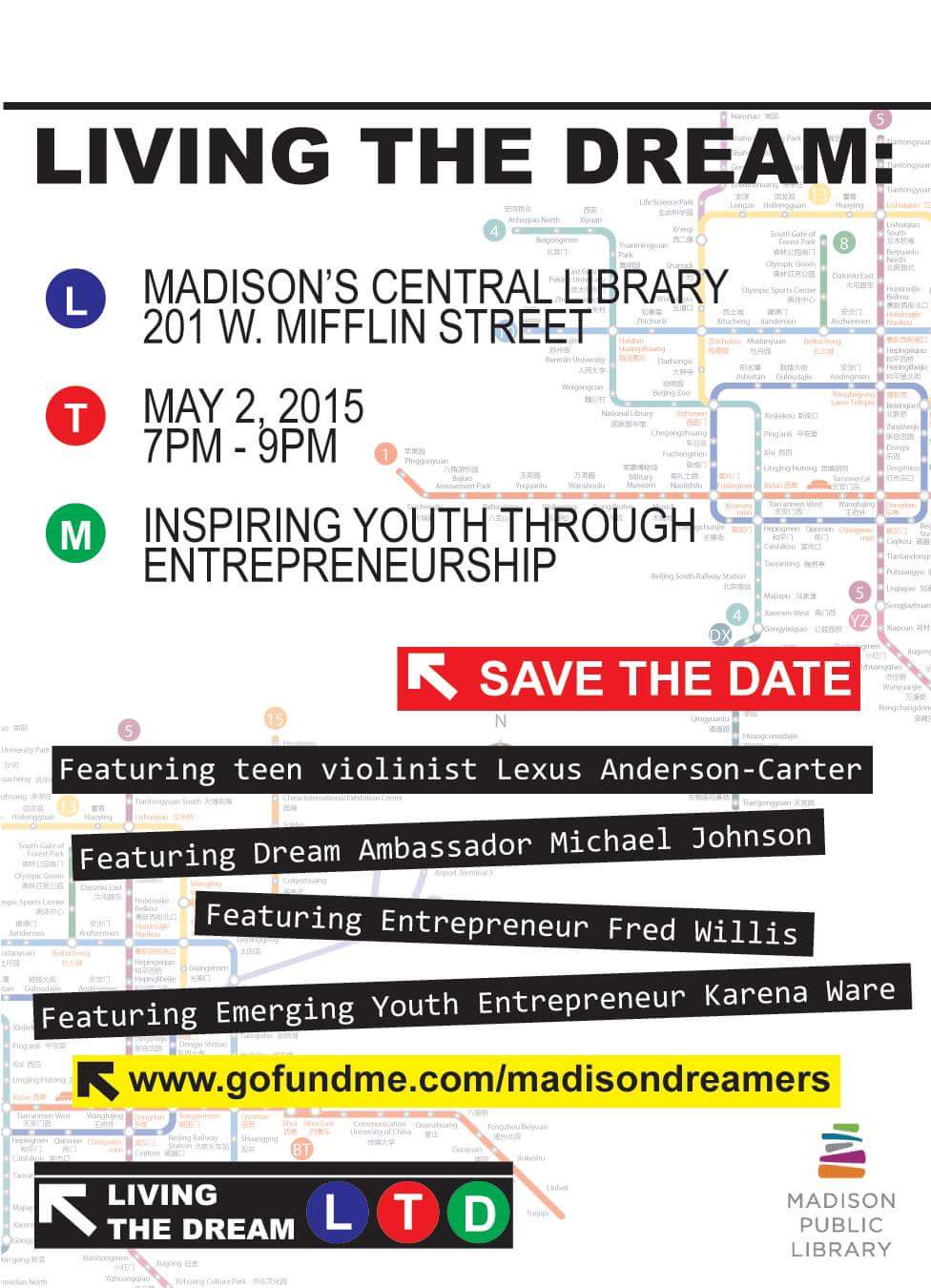 When & Where

Madison Public Library: Central Library
201 West Mifflin Street
Madison, WI 53703


Saturday, May 2, 2015 from 7:00 PM to 9:00 PM (CDT)
Add to my calendar
Organizer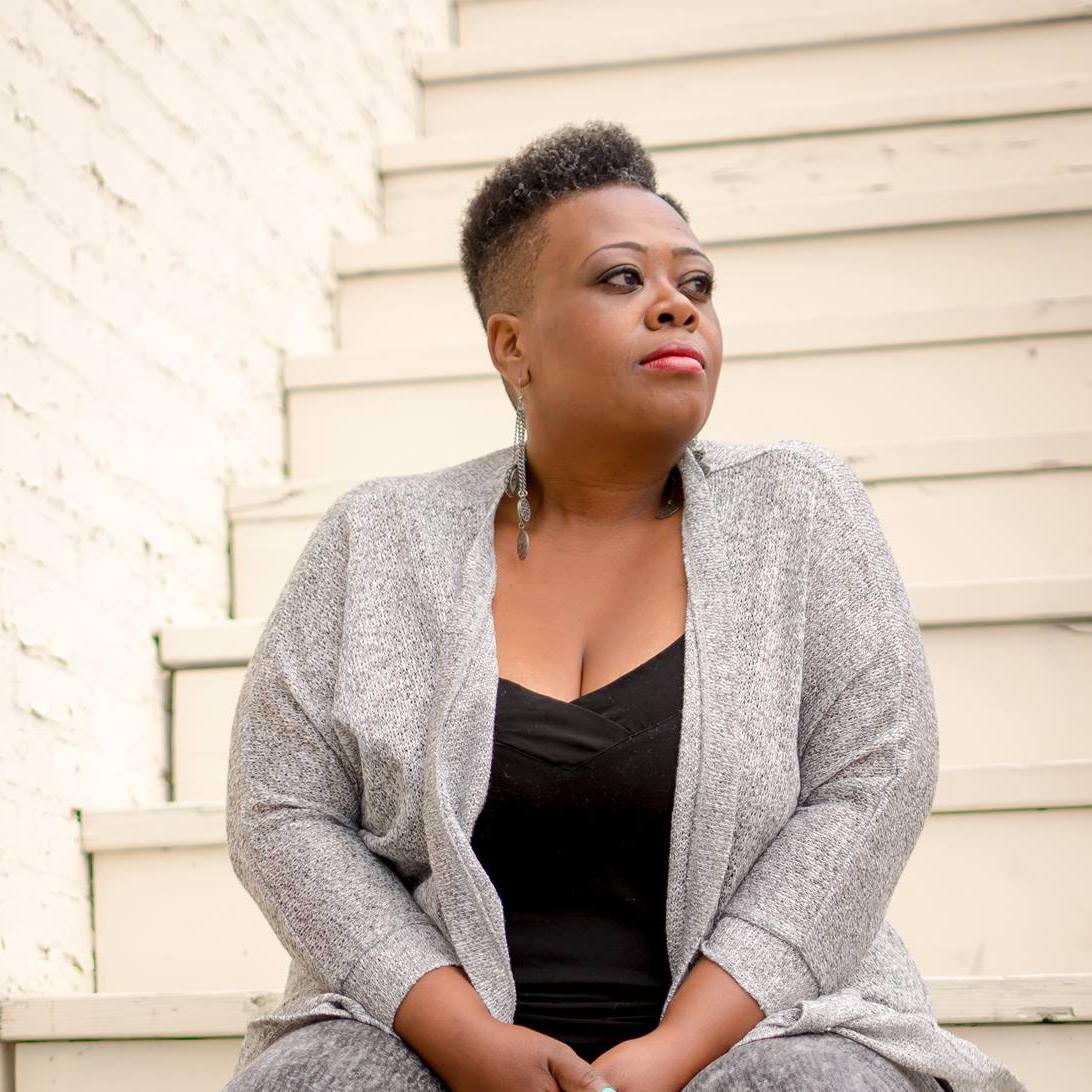 Sabrina Madison, affectionately known as "Heymiss Progress" is a socialpreneur, motivational speaker and poet. Progress is also founder and host of the Conversation Mixtape, an organization created to inspire, influence, and bring black men and women into spaces to facilitate conversations around love.
Progress is also the creator of the Black Women's Leadership Conference, a one day event for women who desire to take part in opportunities for personal and professional growth. Attendees will participate in strategic sessions lead by women who have proven to be leaders in their chosen professions. 
You'll leave the conference feeling supported and motivated to reach your own goals and equipped with the skills to do so! You'll also have the opportunity to network, shop with vendors, get connected to mentors and resources, and have a professional headshot taken.
This conference aims to promote sisterhood, draw inspiration, and elevate the collective status of Black women.
For questions and more information please send an email to: heymissprogress@gmail.com