Living My Practice Wholeheartedly: Whiteness, Race and the Bodhisattva Vow
An online class series for white practitioners
About this Event
Sunday March 7, 2021 10AM - 11:30AM PST
Sunday March 28, 2021 10AM - 11:30AM PST
Sunday April 18, 2021 10AM - 11:30AM PST
Time Zone Converter - Closed Captioning Provided
Chris Fortin and Crystal Johnson are offering 3 follow up discussions related to this daylong. These conversations will be a chance to ask questions, share what actions you're taking, hear from others, and talk about skillful ways to interrupt racism.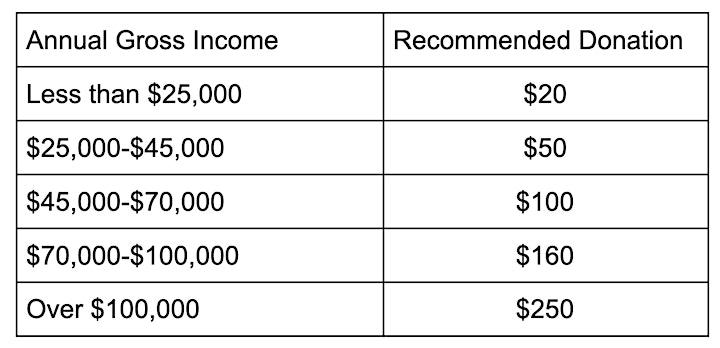 We sustain our center through the practice of Gift Economics, which is an antidote to the capitalist system of exploitation and inequality. Rooted in a social justice philosophy that there should be no barriers to the teachings for anyone, the successful practice of Gift Economics invites everyone in the community to give to the greatest extent that they can, based on their ability, rather than paying a set fee for a "product" or "service."
People often ask for guidance around giving levels. Below is a suggested range of giving, based on income. We understand that individual circumstances vary, so please understand that these are guidelines rather than requirements.