Actions and Detail Panel
Living Life Limitlessly Mountain Retreat
Sat, Aug 26, 2017, 9:00 AM – Sun, Aug 27, 2017, 5:00 PM EDT
Description
This all-inclusive, two-day renewal for men and women of all ages includes:
Guided Meditation & Silence Sessions

Essential Oil & Crystal Therapy

Journaling & VisionBoarding

Chakra Energy Balancing

Gentle Hatha & Vinyasa Flow Yoga for Beginners, Intermediate, and Advanced

Nature Hikes

All Meals
Mountain-Facing Sleep Room
**No class or workshop is mandatory. Feel free to skip anything and relax on the many decks and patios available. You may also choose to eat alone or separately with your roommate - meal tickets will be provided for this option. AYM retreats are true getaways for you to mold to your desires and needs...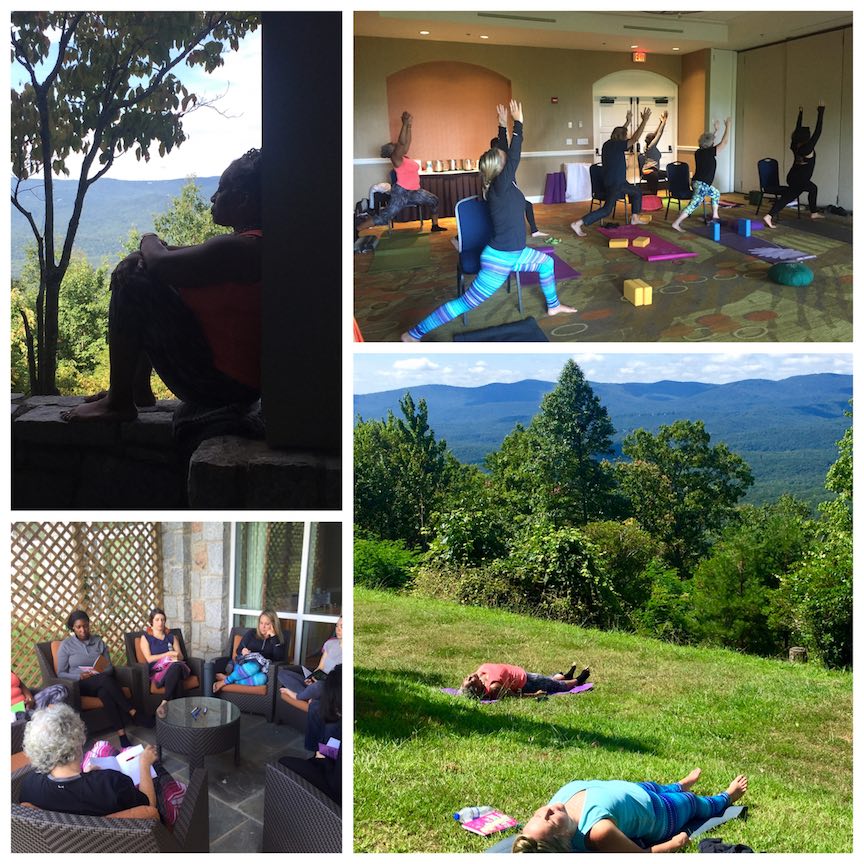 FAQs
Is there a minimum age requirement for this event?
Children who are able to follow the content and can benefit from the program are welcome to attend with a parent or guardian. We recommend children be aged 10 or older.
What should I pack?
Comfortable clothing for yoga, hiking and relaxation indoors and outdoors. A camera or camera phone. Walking shoes or hiking boots and sandals or flip flops. A yoga mat if you have one (a few extra mats will be available). Sunscreen, sunglasses and a sun hat if you plan to relax on the mountainside (the hiking trail is shaded). Journals will be provided, but you may want to bring your own.
What if I've never done yoga before?
The Gentle Hatha class will be be taught with beginners options. An advanced Vinyasa Flow yoga class will be provided separately on both days to allow intermediate practitioners to benefit separately from beginners.
How can I contact the organizer?
Contact us at info@AYMFitness.com or 678-749-7777 with any questions.