Description
The Press Club of Dallas
invites you to the
Fourth Annual Salute
to
Living Legends of North Texas Journalism
Honoring
John Anders, retired columnist, The Dallas Morning News
Gloria Campos, retired WFAA-TV anchor
Iola Johnson, former WFAA-TV anchor
Judy Jordan, former KRLD-TV anchor
John Miller, former news director, WFAA-TV and KXAS-TV
Scott Murray, former KXAS-TV sports director and anchor
Darwin Payne, former Dallas Times Herald, KERA reporter, SMU journalism professor and author
Walt Robertson, longtime sports editor, The Dallas Morning News
Cissy Stewart, former Fort Worth Star-Telegram women's editor
Bob Welch, former KXAS-TV journalist and videographer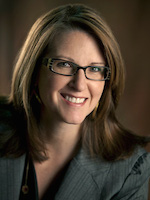 Featuring emcee Krys Boyd, host of KERA/90.1 FM's Think talk show
6:30 – 8:30 p.m.
Thursday, May 22, 2014
Nasher Sculpture Center
2001 Flora Street
Dallas, TX 75201
Paid parking available across the street in the Trammell Crow Center (entrances off Harwood and Olive streets) or free evening parking on nearby streets.
$15 members; $25 non-members
Tickets must be purchased in advance; payments may not be received at the door.
Join the Press Club of Dallas online at www.pressclubdallas.com
For more information or to arrange payment by check,
contact David Dunnigan at david@allisonpr.com or 214-673-4406
or Janie Bryan Loveless at janie904@gmail.com or 214-696-6711.