Description
Planning to build a granny flat or garage apartment? Want to know more about the new and exciting ADU housing typology? Join Resource Furniture and Alexis Rochas, the architect behind Oasys Living, for a special ADU information session moderated by Michela O'Connor Abrams, Founder, MOCA+.
Thursday, August 15
5:30pm - 7:00pm
Oasys ADU @ Market Row
1318 E 7th St (Across from Flask & Field)
ROW DTLA
Los Angeles, CA 90021
Parking available!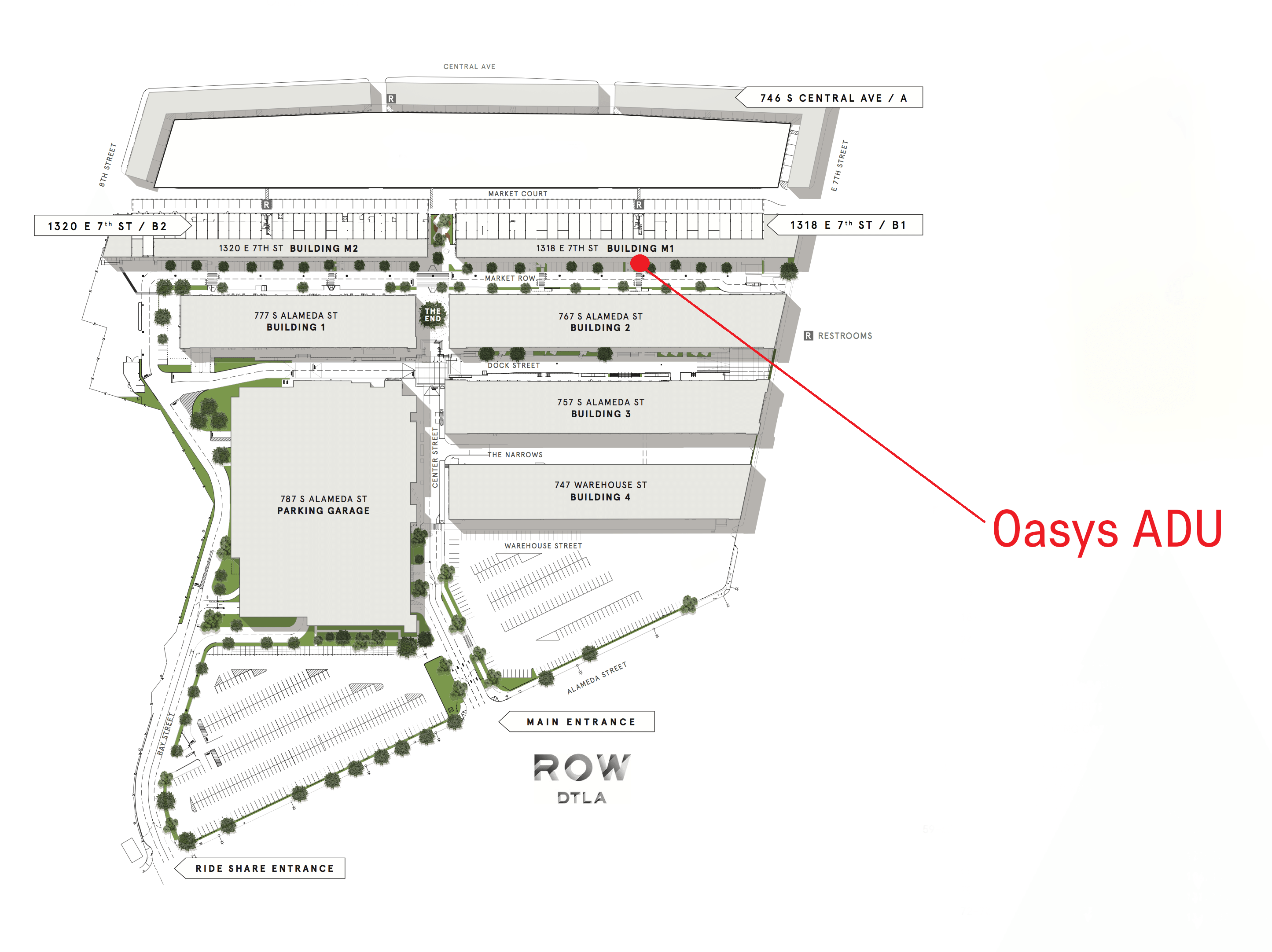 Granny flats, in-law units, backyard cottages: Whatever you call them, Accessory Dwelling Units (or ADUs) have taken backyards across the country by storm, especially in places like Los Angeles where relaxed zoning regulations have made them easier than ever to build. But while there are plenty of resources available online for those interested in either converting an existing structure or building a new one, there are few that get into the nuts and bolts of how to design and furnish an ADU to optimize space while maximizing comfort and functionality.
The revolutionary Oasys ADU, debuted at this year's Los Angeles Design Festival, presents a hyper-efficient way to build and furnish accessory dwelling units. We invite you to take part in a highly informative discussion from the Oasys ADU architect Alexis Rochas, and the space-saving experts at Resource Furniture.
Oasys ADU is styled by West Elm.
About Resource Furniture
Resource Furniture offers the widest selection of Italian-made wall beds, transforming tables, and other space-optimizing and complimentary furniture solutions:
The widest selection of high-end multifunctional furniture and transforming furniture available anywhere

Expert design and space-planning services from our highly experienced staff

Lifetime warranty on all wall bed mechanisms

20-year warranty on our fine European mattresses

Many items in stock for immediate delivery
For questions, cancellations, or changes to your reservation, please do not hesitate to email gabriella@resourcefurniture.com or call Gabriella at 212-753-2039.
To make an appointment at one of our California showrooms, please visit ResourceFurniture.com/Showrooms
We look forward to meeting you!