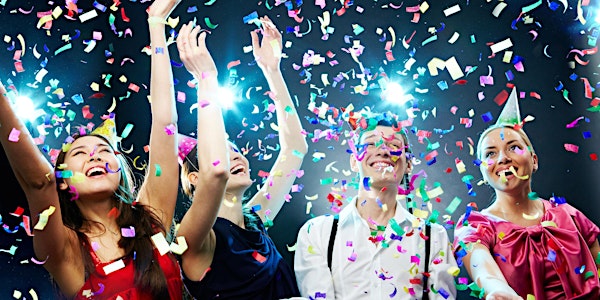 Living Kabbalah: Enrollment Party!
When and where
Location
Blessoterra 17304 W. Riverside Dr. Bothell, WA 98011
Description
Celebrating our Commitment to a Transformational Spiritual Journey!
This event is FREE for those enrolled in the 10-Month Living Kabbalah Ascension Program starting March 17-18, 2017.

Enroll here: http://bit.ly/kbl2018
To honor this significant investment in your progression as a spiritual being having a physical experience, it is time for a party!
This event will start with a social mixer and refreshments, followed by a Q&A with Osiris Indriya, the lead Kabbalah Instructor for this epic transformational journey.
This is a great opportunity to meet the folks sharing this experience with you and get all your questions answered.

About Mystery School Kabbalah
Mystery School Kabbalah is an experience of the very nature of the Universe, creation, manifestation, ascension, the mind of God, and the birthright of humanity to live as spiritual beings having a physical experience. Kabbalah has been called "the yoga of the West" because it engages the Western mind and allows those from this region of the globe to awaken to the highest spiritual states. Combining Sacred Geometry, Numerology, and Metaphysics, Kabbalah provides an opportunity to acquire the "skeleton key" or universal language that can open all of the secret doors of ancient Mystery Traditions, the foundation on which most of the great religions of today were established. Ultimately, the fruits of this study lead one to "Know Thyself" as a co-creator with the Divine Source of all things.
Living Kabbalah helps us answer the following questions:
• Who am I?
• What am I?
• Where did I come from?
• Where am I going?
• What is my purpose in life?
Learn More about the 10-Month Living Kabbalah Program: http://bit.ly/kbl2018