Description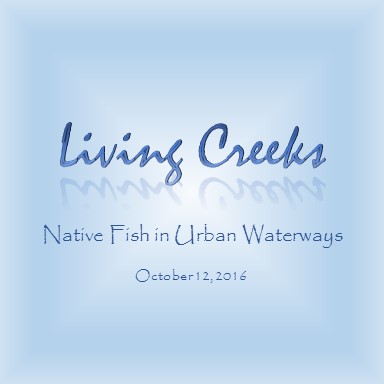 Whether people are interested in a healthy environment, passionate about the outdoors, or an avid fisherman, people are passionate about fish! Join the Walnut Creek Watershed Council on October 12th as we explore the possibility of whether native fish could return to the Walnut Creek watershed at Living Creeks: Native Fish in Urban Waterways. We will have a panel of speakers who have worked on local watershed restoration projects, and will share their experiences working to restore habitat for fish and wildlife. Tour the Lafayette Creeks project, and Tell us Your Fish Story with our interactive exhibit!
---
5:30
Take a Tour:
The evening will kick off with a tour of the Lafayette Creek Project led by the City of Lafayette Creeks Committee. Take this opportunity to learn about how the City of Lafayette is incorporating the creek into their downtown.
---
6:00
Enjoy a Bite and Get Involved:
Learn who is working in your local creek, and how you can help! There are lots of organizations who are passionate about keeping the Walnut Creek Watershed healthy, talk to them and learn how you can be involved, as you enjoy some light refreshments.
---
6:30
The Program Begins!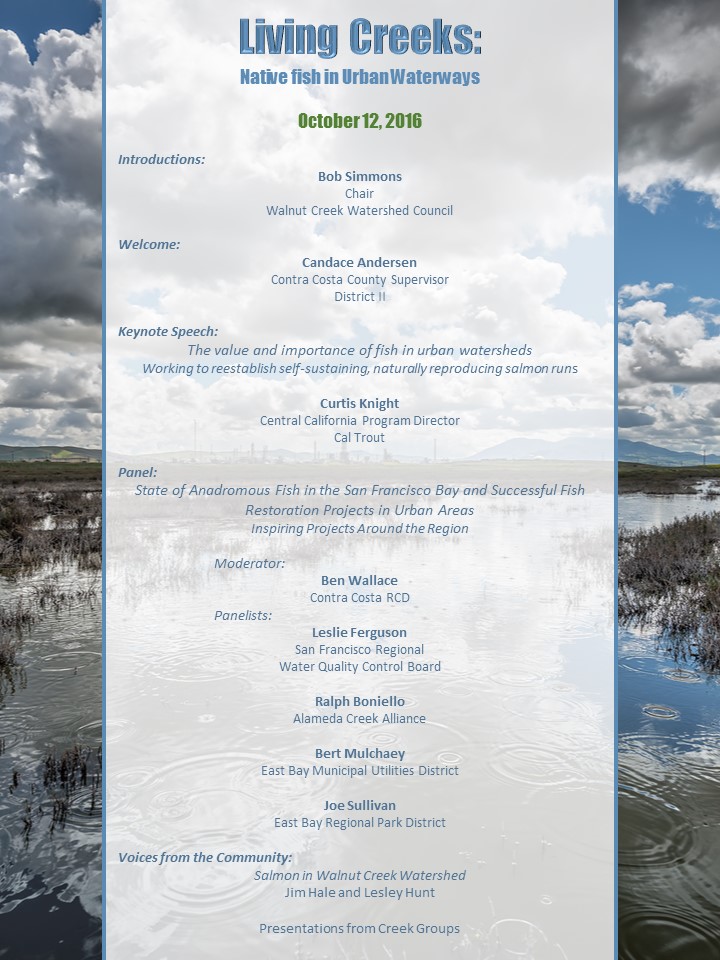 FAQs
Do I have to bring my printed ticket to the event?
No, the ticket acts as your RSVP, you do not need to bring a printed copy to the event.
Where is the Walnut Creek Watershed?

Many creeks flow into Walnut Creek: Bollinger, San Ramon, Las Trampas, Grayson, Galindo, and Pine. Walnut Creek's 93,556-acre watershed encompasses the cities of Pleasant Hill, Lafayette, Walnut Creek, and Danville. Parts of Martinez, Concord, San Ramon, and Moragaare within the watershed's boundaries as well as unincorporated communities, rangeland, and public parks.