LIVING BUILDING CHALLENGE: Following Nature's Blueprint for a Better World.

Thursday, June 25, 2015 from 5:30 PM to 7:30 PM (EDT)
Event Details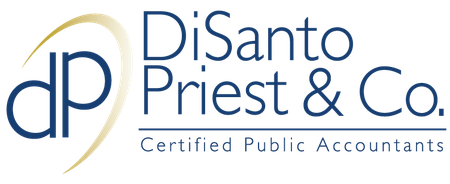 The Living Building Challenge is the built environment's most rigorous performance standard. It calls for the creation of building projects that operate as cleanly, beautifully and efficiently as nature's architecture.  Participants will gain a basic understanding of the Living Building Challenge - a philosophy, advocacy tool and certification program that addresses development at all scales. To be certified under the Challenge, projects must meet a series of ambitious performance requirements, including Net Zero Energy, Waste and Water, over a minimum of 12 months of continuous occupancy. Participants will learn to describe the key components of the program and discuss the rationale for restorative design principles. Time: 1 Hr. CEU's: AIA HSW/SD LU and 1 GBCI CE
Christopher A. Haines (Presenter)
I am a Registered Architect with over 20 years of US and international experience in sustainability, energy and the built environment.  I designed & developed the content & structure of energy data for a software energy auditing platform and identified energy cost savings of 49.7% with a 17.3% ROI over a seven year period.  I am a certified Ambassador for the Living Building Challenge, am pursuing certification in Passive House and the LBC and am building a professional practice on creating a truly sustainable built environment.  I have taught urban sustainability, environmental management (ISO 14001) and architectural technology at universities, have published several articles on sustainability education and have extensive public speaking experience. 
When & Where

DiSanto, Priest & Co: Frank T. Sciuto CPA
117 Metro Center Boulevard
# 3000
Warwick, RI 02886


Thursday, June 25, 2015 from 5:30 PM to 7:30 PM (EDT)
Add to my calendar
Organizer
One Earth Air Plant Center
Richard Lallo is the owner of Wickfords' unique One Earth Air Plant Center. The Center offers air plants, air plant decor, bromeliads and succulents as well as arts and crafts from local artist. These include painting, photography,ceramics and hypertufa garden items. One Earth Center also has as part of its' mission the goal of improving  awareness in matters relating to connectivity with both our human and natural environment, an understanding of our wildlife and the importance of protecting our eco system.
He is also a past member of the Rhode Island Society of Environmental Professionals, The International Society of Sustainability Professionals (ISSP) and the former Director of Sustainability Outreach & Education at Colonial Printing in Warwick, RI. He is also a member of the RI Environmental EducatorsAssociation and for the past 5 years served on the board of the nonprofit Renew Energy Initaitive (REI) which educated businesses in RI and Southeastern Mass on matters related to renewable sources of energy. 
Concurrent with operating the One Earth Center he serves as a director with Viridian energy, a third party supplier of renewable electricity for residential and commerical accounts. Viridian contributes to the reduction of greenhouse gases by replacing fossil based electricity with electricity generated with renewable sources. 
LIVING BUILDING CHALLENGE: Following Nature's Blueprint for a Better World.