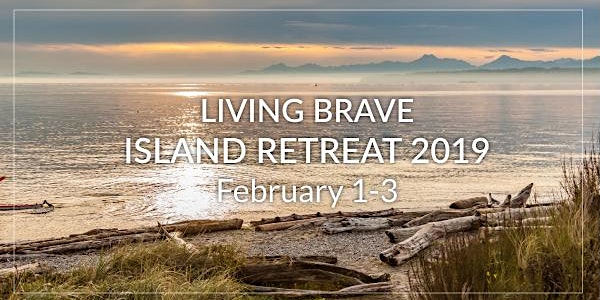 Living BRAVE Island Retreat 2019
When and where
Location
Willow Pond Lodge The Lake House Coupeville, WA 98239 United States
Description
Explore what it means to fully show up in our lives. Be brave, lean into vulnerability, and rise to the challenges that come with living an authentic life.
All in this spa for the soul on Whidbey Island, along with some of the most amazing women you'll ever meet.
Get the full details at http://www.cynthiabenge.com/islandretreat
Life-changing Seattle area workshops from the research of Dr. Brené Brown.
LIVING BRAVE IS A UNIQUE LEARNING EXPERIENCE created to explore what it means to fully show up in our lives – to be brave, to lean into vulnerability and to rumble with the challenges that come with LIVING AN AUTHENTIC LIFE.
"As I look back on what I've learned about shame, gender, and worthiness, the greatest lesson is this: If we're going to find our way out of shame and back to each other, vulnerability is the path and courage is the light. To set down those lists of what we're supposed to be is brave. To love ourselves and support each other in the process of becoming real is perhaps the greatest single act of daring greatly." ― Brené Brown, Daring Greatly: How the Courage to Be Vulnerable Transforms the Way We Live, Love, Parent, and Lead
JOIN ME IN A PROCESS OF BECOMING REAL WITH EACH OTHER- IT IS A JOURNEY WORTH TAKING…..
WITH A VISION FOR THE FUTURE
Join use for the weekend as we go on a experiencial retreat in the gorgeous 50-acre, nature-filled property of Willow Pond Lodge.
Explore what it means to fully show up in our lives while experiencing the calm and beauty of Willows Pond Lodge on Whidbey Island.
All with a small group of the most amazing women.
In an experience you'll carry with you for the rest of your life.
Be brave, lean into vulnerability, and rise to the challenges that come with living an intentional, empowered life.
A unique combination of THE DARING WAY™ and RISING STRONG™, this work has the power to transform your life and your relationships.
We are capable of doing so much more than we imagine.
Imagine what your life could look like without the fears, doubts, and self-criticism keeping you down.
If you could rebound from failure more easily, or break through the fear of a new relationship, career, or adventure…
We can learn to break free of those old patterns of negativity and fear.
Dr. Brené Brown, world leading researcher into vulnerability and courage, outlines the process in The Daring Way™ and Rising Strong™. Her TED talks (The Power of Vulnerability and Listening to Shame) have been viewed by over 27 million people.
This island retreat brings all her groundbreaking research and processes of change together into one powerful weekend. An experience that is practical, hands-on, and community supported at every step. While also giving you the space to absorb, rejuvenate, and internalize everything you learn and experience.
----
The Willows Pond Lodge
All at the tranquil retreat location at Willow Pond Lodge on Whidbey Island.
A cozy place surrounded by nature and solitude – perfect for a weekend of rejuvenation, recharging, and launching yourself into a new phase in your life.
You'll be staying in a 50-acre estate with private ponds teeming with birdlife and splendid easterly views overlooking Puget Sound's Saratoga Passage with Mt. Baker in the distance.
Located on central Whidbey Island (1.5 hours northwest of Seattle by car and ferry) near restaurants, shopping and island activities.
You'll have time to experience this island paradise on your own or enjoy more with your newfound tribe and the bonding that's sure to blossom!
Get the full details at http://www.cynthiabenge.com/islandretreat