Description
The Art League Visiting Artist Series presents: Sharon Louden
The Art League is honored to host Sharon Louden for a lively and in-depth conversation about her book The Artist as Culture Producer: Living and Sustaining a Creative Life —a collection of essays by 40 visual artists.
This ground-breaking book describes how artists extend their practices outside of their studios. Their first-hand stories show how artists add to creative economies through their out-of-the-box thinking while also contributing to the well-being of others. Although there is a misconception that artists are invisible and hidden, the truth is that they furnish measurable and innovative outcomes at the front lines of education, the non-profit sector, and corporate environments.
"Anyone serious about a career as an artist must read this book." (Adam Sheffer, partner, Cheim and Read Gallery)
"Extraordinary. . . . Louden has initiated a public discussion of how an artist can persist. It's an essential question in a field that no one chooses for its assurance of financial rewards. In many ways, Louden's book helps us to answer the question, 'How does an artist make a living today?' . . . " (Art Journal)

"Contributions range from predictable to shocking, in-control and overwhelmed. Some artists have full-time jobs; many are parents. . . .[Louden is] telling it like it is." (ARTnews)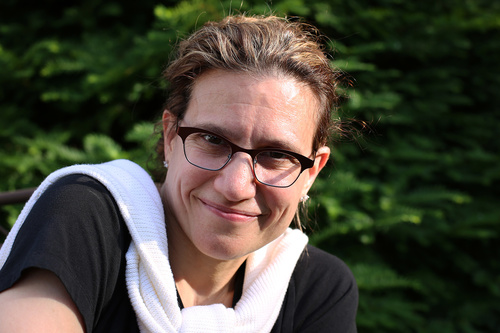 Sharon M. Louden is an artist, educator, advocate for artists, and editor of the Living and Sustaining a Creative Life series of books.
She graduated with a BFA from the School of the Art Institute of Chicago and an MFA from Yale University School of Art. Her work has been exhibited in numerous venues including the Aldrich Contemporary Art Museum, the Drawing Center, Carnegie Mellon University, Weisman Art Museum, National Gallery of Art, Birmingham Museum of Art, Weatherspoon Art Museum and the Kemper Museum of Contemporary Art.
Louden's work is held in major public and private collections including the Whitney Museum of American Art, National Gallery of Art, Neuberger Museum of Art, Arkansas Arts Center, Yale University Art Gallery, Weatherspoon Art Museum, and the Museum of Fine Arts, Houston, among others.
Her work has also been written about in the New York Times, Art in America, Washington Post, Sculpture Magazine, ARTnews and the Philadelphia Inquirer, as well as other publications. She has participated in residencies at Tamarind Institute, Urban Glass, Franconia Sculpture Park, Society of the Four Arts and Art Omi.
In addition, Sharon Louden is a Senior Critic at the New York Academy of Art and the editor of "Living and Sustaining a Creative Life: Essays by 40 Working Artists" published by Intellect Books and distributed by the University of Chicago Press. Published in October, 2013, the book is now in its sixth printing. With sales in over 18 countries, it has become Intellect Book's #1 best selling publication two years in a row. The book has been translated into Korean, garnered over 45 reviews, the subject of 15 podcasts and radio appearances and received more individual feedback than can be counted.

From September, 2013 until late May, 2015, Louden went on a 62-stop book tour, where she met thousands of artists from all over the US. Some of the venues who participated included LACMA, the Hirshhorn Museum, Strand Bookstore, Art Basel Miami Beach, the 92nd St Y in New York City, Museum of Contemporary Art, Cleveland and Pennsylvania Academy of Fine Arts in Philadelphia and many others.

"The Artist as Culture Producer: Living and Sustaining a Creative Life" launched at the Strand Book Store in New York City on March 2, 2017 as a part of an extensive 80-stop conversation/book tour. The last book in the trilogy of Living and Sustaining a Creative Life books, "Last Artist Standing," focusing on artists over 50 years of age, will be published in 2020. For more information about Sharon Louden: http://www.livesustain.org/sharon-louden/