Description
LiveWell Colorado's 2018 HEAL Summit is taking place November 29 - 30, 2018, at DoubleTree Stapleton North.
LiveWell Colorado's HEAL Summit is the premier annual convening that brings together Healthy Eating and Active Living (HEAL) leaders from throughout the state of Colorado and beyond. The purpose of the Summit is to share expertise and provide learning and practical experience for those focused on improving access to healthy living in Colorado. A wide range of participants, including leaders from municipalities, public health, non-profits, the private sector, and the philanthropic community gather to share expertise, challenges and exciting new developments regarding HEAL. Join us to learn how your community can successfully advance and implement policies and environmental changes that will increase access to physical activity, healthy food, and a healthy workplace. We hope to see you there!
Thursday, November 29
Registration opens:9:15 am
Program: 10:00 am - 5:00 pm
Networking reception: 5:00 - 6:00 pm
*Lunch and reception hors d'oeuvres & drinks will be served

Friday, November 30
Breakfast & networking:7:45 - 8:45 am
Program: 8:45 am - 3:30 pm
*Breakfast and lunch will be served
Inspirational and informative keynote conversations with national leaders: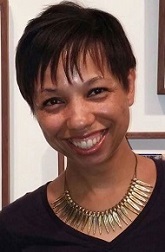 Qiana Mickie, Executive Director, Just Food

Qiana is the Executive Director of Just Food, a New York City-based equity-centered food justice nonprofit. Just Food galvanizes engaged individuals to develop thriving communities that have the power to feed, educate, and advocate for each other. Building towards a sovereign and healthy food system rooted in racial, social, economic, and environmental justice is the focus of her work. Qiana earned her Food Hub Management Certificate from the University of Vermont and her B.S. in Marketing from Hampton University. She serves on the Organizational Council of the National Sustainable Agriculture Coalition (NSAC). Qiana is an active CSA member of Rock Steady Farm & Flowers and serves on the boards of The Point CDC and the South Bronx Farmers Market.
In addition to her food system and advocacy experience, Qiana has also worked with municipal leaders across the country to help them find unique ways to improve the financial livelihoods of their residents. She worked as the Cities for Financial Empowerment Coalition (CFE) Consultant for three years and served as the Paid Sick Leave Consultant during the initial public outreach phase of the Law in 2014. Both consultancies were with the NYC Department of Consumer Affairs.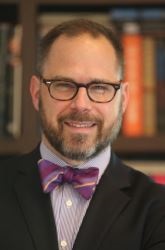 Paul Schmitz, CEO, Leading Inside Out
Through his consulting firm Leading Inside Out and his role as Senior Advisor to The Collective Impact Forum, Paul Schmitz builds the collective leadership of organizations and communities to achieve greater social impact. Paul is the author of Everyone Leads: Building Leadership from the Community Up, and the former CEO of Public Allies, where he helped more than 5,000 diverse young adults begin careers working for community and social change. Paul is a faculty member of The Asset Based Community Development Institute, was a social innovation advisor to the Obama White House, and has been named three separate years to The Nonprofit Times list of the 50 most influential nonprofit leaders in America. He lives in Milwaukee, Wisconsin with his wife and five children.
Registration includes all sessions, lunch, and reception on Thursday and breakfast and lunch on Friday.
Thank You to Our Sponsors!

American Planning Association Colorado Chapter Healthy Communities Committee | Colorado Housing and Finance Authority | United Vein Centers
If you are interested in being a SPONSOR of our 2018 HEAL Summit, you can view our full event sponsorship packet HERE.
Check out the agenda for this year's Summit HERE.
Early Bird Tickets (until October 25, 2018) - $125
General Registration (October 26 - November 28, 2018) - $150
General Registration One Day Only (until November 28, 2018) - $75