Description
Watch our MME Event in Las Vegas that took place Oct 14-15, 2017 from the comfort of your own home with our Livestream Pass :)
----
Marketing Mastery Event, October 14-15 2017.


Join us and learn how to take your business and life to the next level as we host this years event at a special venue (will be announced soon), during the month of October 2017 In Las Vegas.


(In fact, you may even be able to quit your full time job...)
What if you could take a trip to Las Vegas in 2017, and while you were there, you could learn secrets that might potentially double your income?
Better yet… while on this trip, what if you learned the secrets that would allow you to quit your full time job…
by the end of the year?


Here's Your Chance to Discover How Marketing Mastery Can Change Your Life…
And The Life of Everyone You Care Deeply About
I'm Michael Force, the creator and founder of Digital Altitude, one of the fastest growing online marketing companies in the world.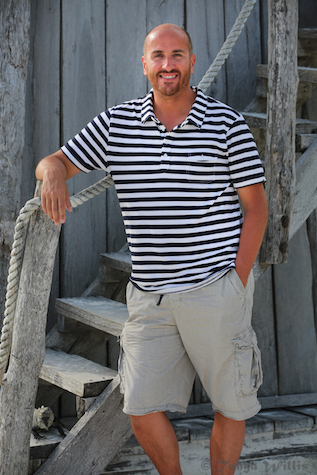 For these past few months… we've been flying under the radar while quietly making small fortunes for thousands of people just like you.

And today… we're finally stepping out of the shadows.

And we'd like to invite YOU to come hang out with us as our most successful members spill their guts on the exact steps they take everyday to create incredible online incomes.

Not only for themselves, but their team as well.

Listen: this is not like any other marketing event you've ever been to before.
Everyone who you will learn from ACTUALLY DOES THIS STUFF!
More importantly...
WE actually do this stuff!


In fact, in the last 6 months alone we have:
Created 13 millionaires
Allowed 236 people to quit their jobs forever
Generated millions of unique visitors to our website...
Spent millions of dollars on media and marketing tests to determine the absolute best way to attract new customers
...And that's just our company.
Our members have grown tremendous followings (and income streams) through:
Free, organic Facebook posts to their personal page
Simple Youtube videos that anyone can create
Instagram Quotes that attract new members everyday
Writing a single email and sending it out
Just some of our affiliates at our last company event, building, decorating and gifting bicycles to underprivileged girls in Mexico...
These are not "guru's", consultants, speakers or authors…These are regular folks just like you.
And when you Join Us In Orlando we will pull back the curtain and reveal everything you need to know in order to create a job-killing income online.
And I do mean everything: the good, the bad, the ugly… all of it.
It's called...
Marketing Mastery Event by Digital Altitude