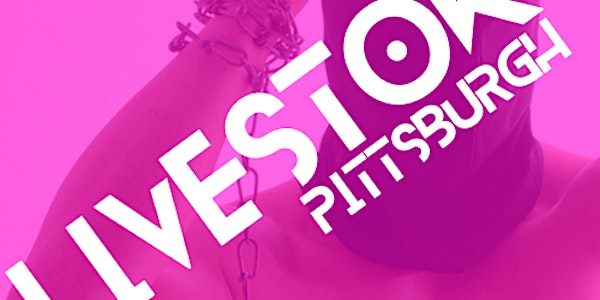 LIVESTOK 3
Anonymous Fun Times
Date and time
February 24 · 9pm - February 25 · 1am EST
Location
1139 Penn Ave 1139 Penn Avenue Pittsburgh, PA 15222
About this event
This party is modeled after several anonymous gangbang events… and several really hot pr0n scenes.
10 BOTTOMS will be selected.
The bottoms will be blindfolded and stationed around the space for the tops to use at their leisure.
Volunteers will be available to assist the bottoms should they wish to take a break.
The bottoms will be wearing different colored hoods to signify whether they require condoms or not.
Tops then purchase a ticket for entry, enter the space, and find a bottom or bottoms that they wish to interact with.
We have rented the bottom floor of Club Pittsburgh. This party will be separate from the club. Entrance will be the direct 2nd floor entrance off of Penn Ave and entry will be limited to the bottom floor. Tickets required. Patrons from upstairs will not be able to go down.
Refunds will not be granted for this party. If you are unable to make it, consider selling your ticket to someone in need.