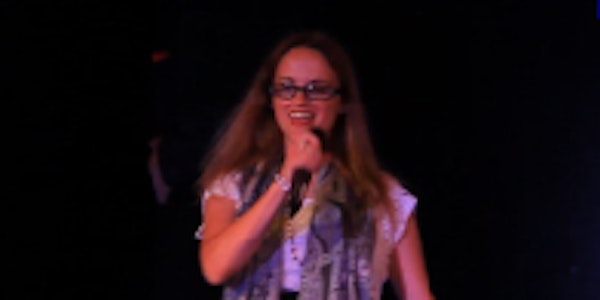 LiveSharksTank
Join us in witnessing
Refund Policy
Refunds up to 30 days before event
Eventbrite's fee is nonrefundable.
About this event
Welcome to "Live Sharks Tank"
Event Page: http://www.livesharkstank.co/
"Live Sharks Tank® demo + pitch is open to all Business Verticals! Software, Hardware, Food, Clothing, Textiles, - any and all APPS (iOS, Droid, Windows Phone, Native & Web. Any Product or Service - Food etc. Startup-Industry Pro's, VC's and Angel Investors judge the event, therefore if you are a startup participating ... you must bring your "A" Game!
LiveSharksTank is an AMAZING event. It is where most anyone in the startup ecosystem is plugged in. Everyone can witness and perhaps get involved with their favorite startup.
AGENDA:
7:00 PM - Investor-Speaker(s)
7:15 PM - Startup Pitching begins
8:15 PM - Voting for the Winner
8:00 PM - Winner Announced
Past INVESTORS aka "Sharks":
Manny Fernandez, Roger Royce, Karim Nurani, Parul Sahai, Luis Montes, Rania Hoteit, Peter Henry, MicroVentures, DreamFunded, Wayne Sutton, Steve Hoffman, Francesca Valdez, Fred Davis, Suraj Bhrigu Raj Singh Jhabua, Andrew Bartels, Sheridan Tatsuno, Robert Scoble, Tim Draper, Bill Sautter, Peter Crane, Peter Henry, Dave McClure, Stas Khirman, Nir Levneh, Gwen Cheni and many other investors are plugged in.
LIST of SPONSORS:
APLAZ Group, Inc., http://www.aplaz.com/ the de facto human resources department to startups and small business. "We actually do the work of employment!" Clients rave that APLAZ actually does the work - from finding the employee, onboarding, administrative boondoggles, complying with all Government agencies. (From pre hire to termination) Aplaz does it all.
HULT-IBA (https://www.hult.edu/en/programs/executive-mba/) Business Degrees - Exclusively focused on business, we offerMBA, Executive MBA, Master, andBachelor programs with a cutting-edge curriculum that emphasizes practical experience.
Here is TV personality and Emcee, Kym McNicolas giving her perspective to Jose De Dios, about Live Sharks Tank® https://youtu.be/KT4YPFTXfxQ
Startups-Founders, apply to participate at a future, demo+pitch click this link: https://www.livesharkstank.co
Our Goal: we are searching for the next "Startup" investment!
Visit Startups Showcase the producer of Live Sharks Tank, https://www.meetup.com/StartupsShowcase
Tickets are non-refundable and can be transferred to a future event.
UA-58258827-1