Watch Pro Actors read pages from 2 winning scripts, followed by feedback and a Q&A with Elise about developing television series.
About this event
Come to our LiveRead/LA on Monday, January 27th with Industry 'Insider' Elise Henderson, President of TV at MRC ('Ozark', 'House of Cards' and the upcoming HBO series 'The Outsiders')!
Up to 30 pages each of two winning scripts selected from our screenwriting contest will be read live on stage by talented professional actors, followed by notes/feedback from Elise, our Director - respected script coach Tim Schildberger - and you! Elise will do a Q&A and answer your questions about developing a TV series and getting it off the ground, and her former life as an agent in 2 of the biggest Agencies.
Homemade cookies are included in the ticket price!
Testimonials:
"Being selected for LiveRead/LA feels like a serious turning point in my screenwriting career--exposure for my work, game-changing feedback, and positive energy to continue pushing forward in this story and others. Thank you!" - Chris S. (Dec 2018 winner)
" THIS IS A BRILLIANT IDEA. It's very needed and everyone involved is benefitting.... having an industry guest is everything. " - Flannery M.
" Wanted to drop a line and say how much I enjoyed the evening... It's that great combo of entertaining/informational/social. I was really impressed by the notes offered up as well. I'll be back - both in person and with submissions." - Paul L.
" Writers gathering to help, inspire, suffer, and bleed with other writers... thoroughly enjoyable time!" - Steven M.
" Aside from the great pleasure of hearing my script read aloud the feedback from the Insider, Tim, and the audience was insightful and made me excited for another pass at the script. I would highly recommend this festival not only for submissions but also for attendees, all aspects of LiveRead/LA are beneficial for growing in writing regardless of if your script is selected!" - Jenna W.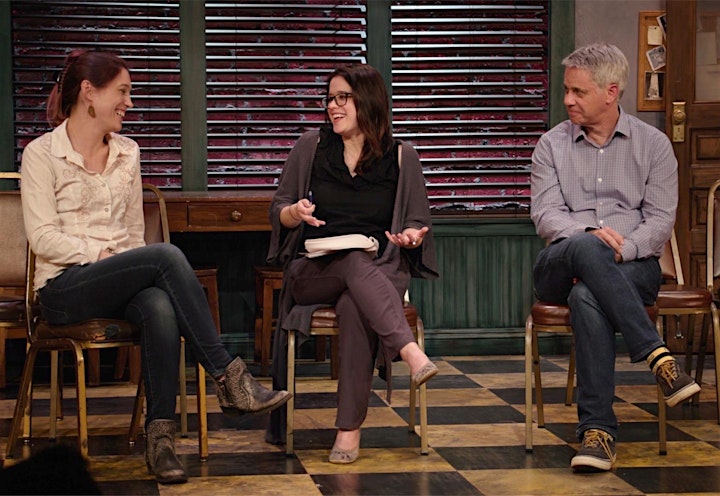 Organizer of LiveRead/LA with 'Insider' Elise Henderson - President of TV at MRC
We are: 
A Screenwriting Competition/Event Series – giving writers a chance to hear their words read by professional actors live, get constructive feedback from an 'Industry Insider' in a safe and supportive environment, and providing a place for writers of all skill levels to meet, connect, contribute and learn
A Writing Workshop - A series of innovative and unique workshops with writing exercises and professional actors, all focused on improving creativity and emotional connection with story and characters
A Coach/Consultation Service  - Work one-on-one with an experienced and highly regarded writer/script coach to help focus, connect, and sharpen your skills and your project - no matter your experience level.
A Community – A 'creative safe space' - Everything we do - competitions,  events, workshops - is designed to help writers explore and improve their creative process and emotional bravery.