Description


Concert Update - Due to probable rain this concert is now being moved to the Historic Casino Ballroom in Avalon. Our guests will now have an amazing opportunity to enjoy the concert in this world class venue.
Live@DBC - SHAGGY w/ PATO BANTON
Live at Descanso Beach Club is SoCal's only island beach party/concert venue. On Sunday September 3rd Live@DBC will be featuring an evening concert event featuring Shaggy and Pato Banton. Children under 12 free with a paid adult.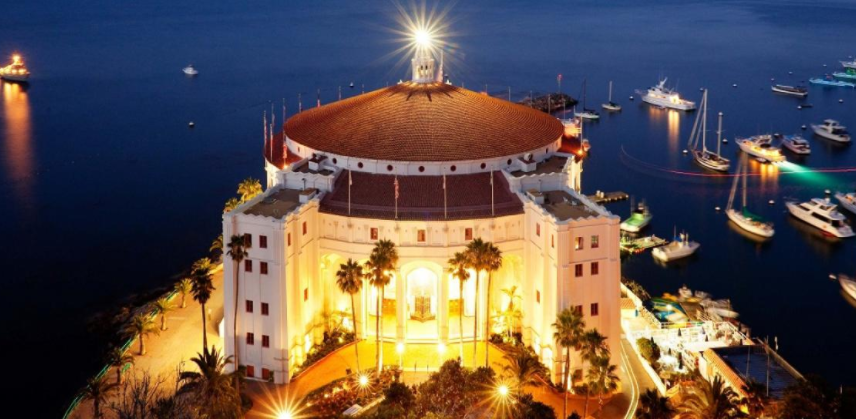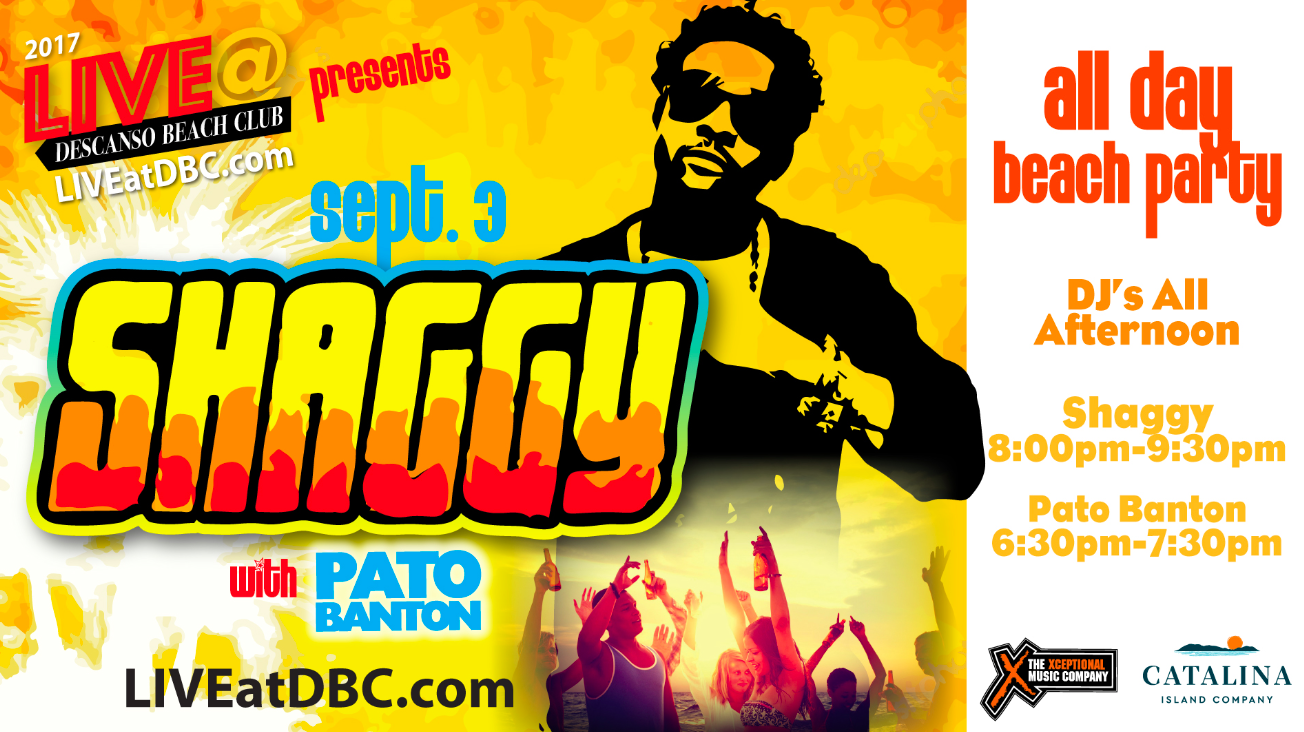 ---
Entertainment Schedule:
12:00AM - 6:00PM DJ (Entertainment on the Beach Bar/Patio)
6:30PM - 7:30PM PATO BANTON (Entertainment on Main Stage - Lawn)
8:00PM - 9:30PM SHAGGY (Entertainment on Main Stage - Lawn)
---
Ticket Options:
General Admission Tickets: $45
Side Stage Lounge: $65
Terrace Lounge: $85
VIP Meet and Greet $149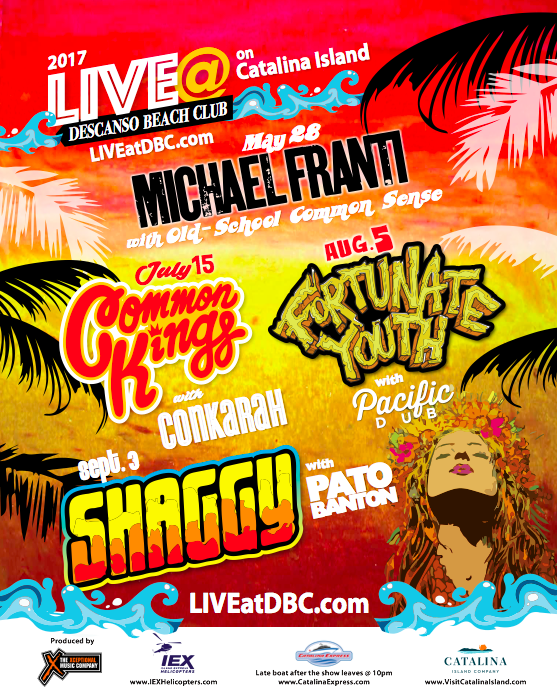 ---
FAQs:
Is there seating?
- No seating is provided. Guests may bring blankets or lawn chairs. Lawn chairs are available to rent at the venue as well. The concert will take place on the lawn at Descanso Beach Club. Front of stage viewing is 1st come 1st serve. There are raised levels on the lawn where guests can place a chair or blanket. We do ask that for your safety and the safety of our guests that no chairs or blankets be placed on the level closest to the stage.
Can I bring my own alcohol/food?
- No, outside food/drink are not allowed. Concessions and Beverage sales available at Venue.
How do I get to the Island?
By Sea:
- Catalina Express (please note there is a return boat after the concert from Long Beach at 10:00pm)
- Catalina Flyer
By Air:
- Island Express Helicopters
Can I go home after the Concert?
- Yes, Catalina Express is offering a late boat back to Long Beach departing at 10:00PM. Please visit www.CatalinaExpress.com and choose Long Beach as your travel port.
Do I need a Ticket?
- Yes, tickets/wristbands are required to be at the venue starting at 5:00PM. Children under 12 are free with a paid adult. One child per adult please. Child does not need a ticket and must come with adult at time of entry.
When does the music start?
- Music starts at noon with DJs on the beach. Main Stage entertainment begins at 5:00PM on the lawn.
What is the Side Stage Lounge?
- The Side Stage Lounge is a section on the side of the stage that is ONLY accessible to those with a Side Stage Lounge wristband, Terrace Lounge wristband, or VIP wristband. General Admission ticket holders do not have access to the side stage lounge. The Side Stage lounge features a private cash and carry bar along with cocktail tables to enjoy the show from a fun and different perspective.
What is the Terrace Lounge Expereince?
- The Terrace Lounge is located in Catherine's Terrace. Terrace lounge is ONLY accessible to those with a Terrace Lounge wristband or a VIP wristband. Terrace Lounge ticket holders get access to the Side Stage Lounge and front of stage GA which is 1st come 1st served. Terrace experience is located approx 100ft from the stage on the deck outside the Catherine ballroom. Guests purchasing this experience enjoy a private cash and carry bar.