Description
LIVE2LEAD:Dayton
---
Live2Lead is a leader simulcast event designed to offer individuals and teams who work and lead in corporations, businesses, industry, sports, technology, government, education, non-profits, healthcare, ministries, and churches fresh perspectives and practical tools for personal growth and professional success. Attendees will learn from world-class leadership experts, be prepared to implement a new action plan, and start leading when they get back to the office with renewed passion, commitment, and fresh perspectives. If you lead or work with people at any level in any capacity, don't miss this unique opportunity to have your life and organization impacted by the ideas and strategies of this year's amazing speakers and leaders--Dr. John C. Maxwell, Carly Fiorina, Daniel Pink, Debra Searle, and Tyler Perry. Join over 50,000 people worldwide in over 40 countries! This year's simulcast event also includes lunch – sponsored by Chick-fil-A – and the opportunity to unpack the content from the morning event with a panel of local Dayton area leaders. This year's Local Leadership Panel includes Curt Rowland, Bob Fair, Joe Knopp, Wanza Johnson, Cristy Kettering, Eric Nelson, Dr. Beth Delaney, and Kris Horlacher.Visit our website for more information: live2leaddayton.com or email info@live2leaddayton.com.
---


By attending #LIVE2LEAD, you'll gain...
RENEWED ENERGY: Live2Lead is designed to deliver the very best leadership content that inspires and motivates all who attend.
NEW RELATIONSHIPS: Grow your own leadership as you connect with other influencers in your local community. Expand your network with relationships that produce tangible results.
NEW IDEAS: Live2Lead is a world-class leadership experience packed with rich content, key takeaways, and easy-to-implement action plans.
---
Sponsorships available:
"Like" LIVE2LEADdayton on

Facebook

to stay connected and informed.

Title Sponsor: McAfee Heating and Air

Sponsors: Cox Media Group, Star Cartage, Chick-fil-A (Dayton Mall), Midwest Refreshments, and John Maxwell Coach/Executive Director Cristy Kettering

Non-Profit Sponsors: Dayton Impact, The Gathering Dayton, FourSeven
---

LEARN FROM WORLD-CLASS SPEAKERS, LEADERS, AUTHORS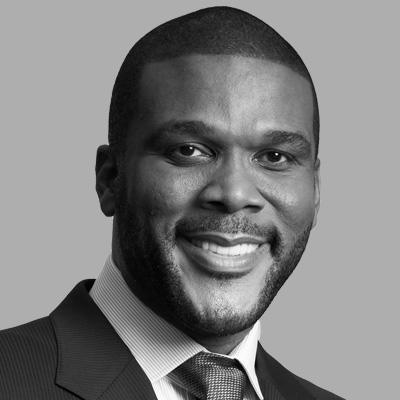 Tyler Perry is an established American actor, director, screenwriter, producer, playwright, author and philanthropist. Tyler started his career writing plays, many of which later became the inspiration for his film projects and included the introduction of the iconic character, Madea. Tyler's first feature film, Diary of a Mad Black Woman, debuted at number one nationwide in 2005. In the decade since, the 18 films directed by Tyler have all been met with massive commercial success and grossed nearly $2 billion. Tyler has also made an indelible mark in the television space. In 2007, he debuted the TBS series "House of Payne" which broke cable rating records, and later launched the equally successful "Meet the Browns" on the same network. In late 2012, Perry partnered with Oprah Winfrey to bring scripted programming to her cable network, OWN, with For Better or Worse, Love Thy Neighbor, If Loving You is Wrong, The Paynes, and The Haves and The Have Nots, which continues to break ratings.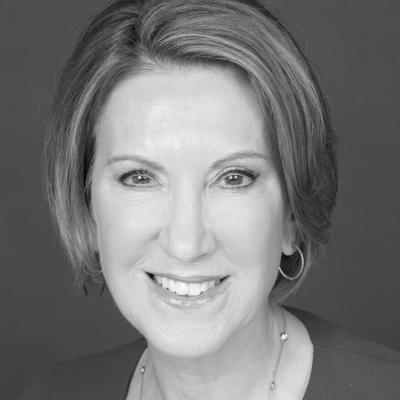 Carly Fiorina is a true leader and a seasoned problem-solver. She started out as a secretary for a small real-estate business and eventually became the first woman ever to lead a Fortune 50 company. Carly was recruited to lead HP in 1999, during the worst technology recession in 25 years. Under her leadership, revenues grew, innovation tripled, growth quadrupled, and HP grew to become the 11th largest company in the U.S.

Prior to announcing her candidacy for the Republican nomination for President in 2016, she served as the Chairman of Good360 (the world's largest product philanthropy organization), as Chairman of Opportunity International, (a Christian-based organization that lifts millions out of poverty around the globe), and One Woman Initiative with Secretary of State Condoleezza Rice (to engage and empower women in Pakistan, Egypt, India and the Philippines through increased access to economic opportunity).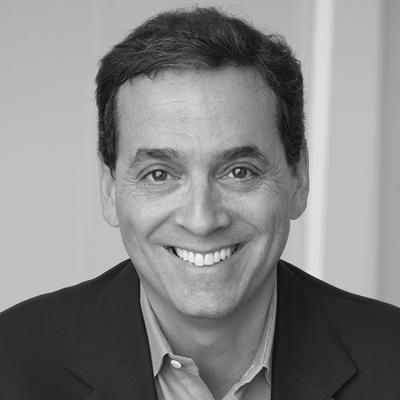 Daniel Pink is one of the best-selling nonfiction authors of the last decade. His books on work, business, and behavior have been translated into 35 languages and have sold more than 2 million copies worldwide. To Sell is Human: The Surprising Truth About Moving Others. A #1 best seller on The New York Times, The Wall Street Journal, and The Washington Post lists and winner of the American Marketing Association's Berry Book Prize for the year's best book on marketing.

In 2015, London-based Thinkers50 named him, alongside Michael Porter and Clayton Christensen, as one of the Top 10 business thinkers in the world.

His TED Talk on the science of motivation is one of the 10 most-watched TED Talks of all time, with more than 19 million views. His RSA Animate video about the ideas in his book, Drive, has collected more than 14 million views.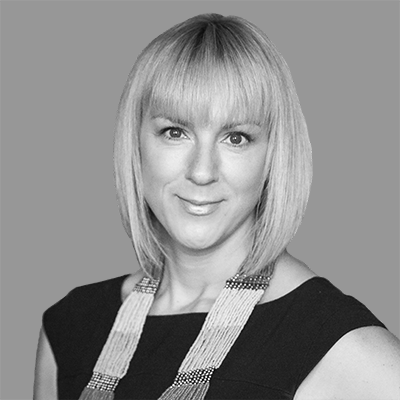 Debra Searle is a professional adventurer and serial entrepreneur. Her expeditions have included rowing solo and unsupported across the Atlantic and sailing around Antarctica. As well as other expeditions across the globe, she has also launched four companies, is a published author, has worked as a host for the BBC and won gold medals for Great Britain at World Championship level. Debra's spirit of adventure gained her an MBE from Her Majesty the Queen and a place on the board of The Duke of Edinburgh's Award. She later co-founded the Business Women's Network Forum which meets at Buckingham Palace.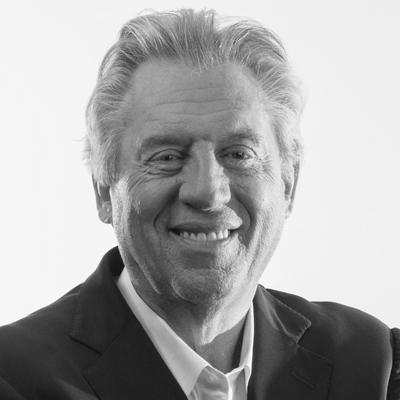 JOHN C. MAXWELL, the #1 New York Times bestselling author, coach, and speaker who has sold more than 26 million books, was identified as the #1 leader in business by the American Management Association® and the world's most influential leadership expert by Business Insider and Inc. magazines in 2014. In that year, John also received the Mother Teresa Prize for Global Peace and Leadership from the Luminary Leadership Network. His organizations — The John Maxwell Company, The John Maxwell Team, and EQUIP —have trained more than 6 million leaders in every nation.
---
This year's simulcast includes lunch (sponsored by Chick-fil-A at the Dayton Mall) and an after-simulcast Local Leadership Panel Q & A session from 1-2pm with Curt Rowland, Joe Knopp, Wanza Johnson, Cristy Kettering, Bob Fair, Dr. Beth Delaney, Eric Nelson, and Kris Horlacher.
---
NOTES:
General Continuing Education Units (CEUs) available through the University of North Georgia and Professional Development Credits (PDCs) through the Society for Human Resources Management (SHRM), counting toward re-certification for anyone holding a SHRM-CP or SHRM-SCP credential.

TICKETS ARE TRANSFERABLE BUT NON-REFUNDABLE.

DOORS, CAFE, AND REGISTRATION OPENS AT 8am.

FREE Parking.
---
SPONSORS:
Title: McAfee Heating & Air

Cristy Kettering, John Maxwell Team Certified Coach/Executive Director

Cox Media Group

Chick-fil-A (Dayton Mall)

Star Cartage

Midwest Refreshments

Dayton Impact

The Gathering Dayton

FourSeven