Description
Rebecca Ward hosts a dynamic leadership event you won't want to miss in two locations; LIVE2LEAD: Kentwood and LIVE2LEAD: Zeeland.
Live2Lead is a half-day, leader development experience designed to equip you with new perspectives, practical tools and key takeaways. Learn from these world-class leadership experts, be prepared to implement a new action plan, and start leading with renewed passion, commitment.  Live2Lead is held live in Atlanta, GA and simulcast to more than 300 countries and 40,000 people around the world.
As part of our commitment to investing in future leaders; with every full price ticket purchased, host, Rebecca Ward and our sponsor, Benefit Resource Partners, will provide free admission to a college student from one of our partnering colleges or universities.  Invest in yourself, your team, and build your influence and leadership reach by purchasing tickets to this revitalizing event and you will also invest and influence our future community leaders through student exposure to the superior leadershp and personal development experiences Live2Lead offers.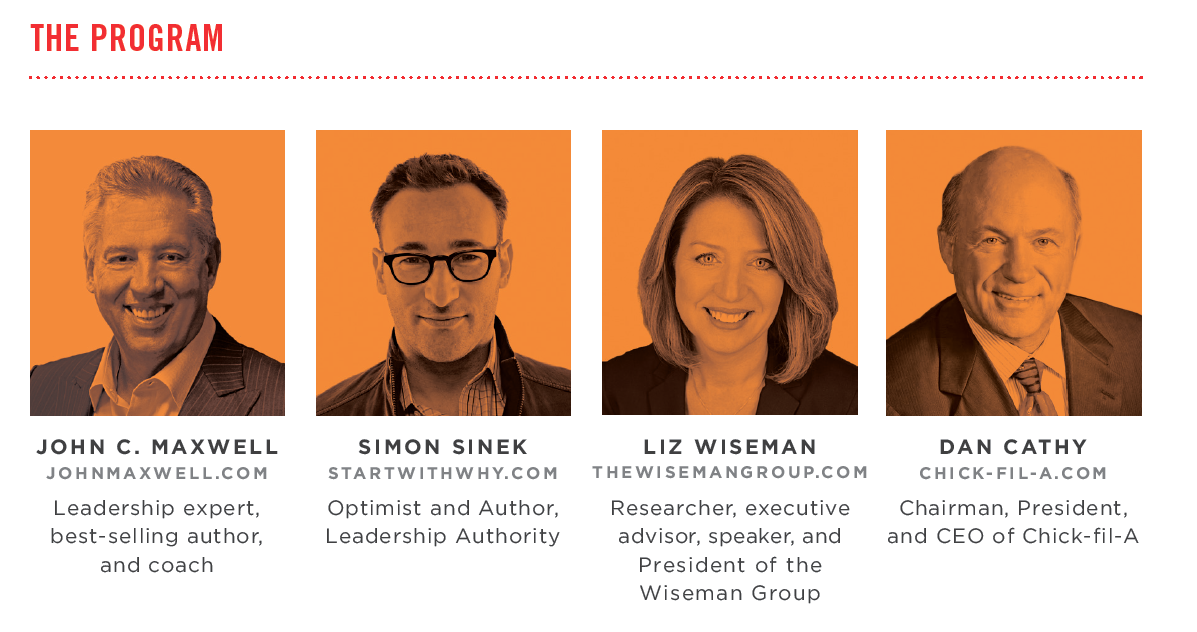 ---
Our Event Host:

Thank You to our Sponsor


Providing Innovative Solutions for Clients' Health, Wellness, and Human Resource Needs  www.benefitrp.com 
---