Live2Lead: Olathe 2017

Friday, October 6, 2017 from 7:00 AM to 12:30 PM (CDT)
Event Details

A leader development experience designed to equip you with new perspectives, practical tools and key takeaways. You'll breathe new life into your leadership during this information-packed half-day event.
GET READY TO LEARN
GET READY TO LEAD
LIVE2LEAD: OLATHE
Learn from world-class leadership experts and return to your office ready to implement your new action plan and lead with renewed passion and commitment.
Check out this video
and read details below:
Who Should Attend?
Leaders in the corporate sector, education and non-profit organizations

Business owners and entrepreneurs looking to sharpen their skills and become better leaders

Those who are looking to be leaders and want to learn about leadership skills

Other Professionals: media, social media, PR, marketers 
---
The Speakers: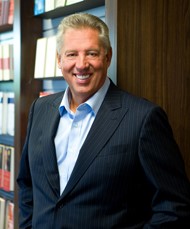 John Maxwell. Topic: Intentional Living
John C. Maxwell, the #1 New York Times bestselling author, coach, and speaker who has sold more than 26 million books, was identified as the #1 leader in business by the American Management Association® and the world's most influential leadership expert by Business Insider and Inc. magazines in 2014. In that year, John also received the Mother Teresa Prize for Global Peace and Leadership from the Luminary Leadership Network. His organizations — The John Maxwell Company, The John Maxwell Team, and EQUIP — have trained more than 6 million leaders in every nation.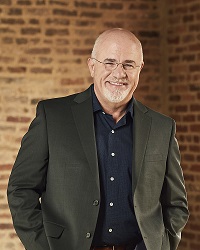 Dave Ramsey. Topic: TBD
America's trusted voice on money and business, Dave Ramsey is a personal money-management expert and extremely popular national radio personality. His seven best-selling books—Financial Peace, More Than Enough, The Total Money Makeover, EntreLeadership, The Complete Guide to Money, Smart Money Smart Kids and The Legacy Journey—have sold more than 10 million copies combined.
Dave's company, Ramsey Solutions, offers a message of hope, through various means, to anyone who wants to better understand the principles of proper money management, the importance of strong leadership, and focused intensity on setting and reaching individual goals. It is a multi-million dollar company with a nationally recognized brand, but Dave defines success by the number of lives changed and legacies built.    
Ramsey offers that life-changing message as host of a nationally syndicated radio program, The Dave Ramsey Show, which is heard by more than 12 million listeners each week on more than 575 radio stations throughout the United States and digitally through podcasts, online audio streaming and a 24-hour online streaming video channel. More than 4.5 million people have attended Financial Peace University (FPU) classes at their workplace, church, military base, local nonprofit organization, community group or Spanish-speaking organization..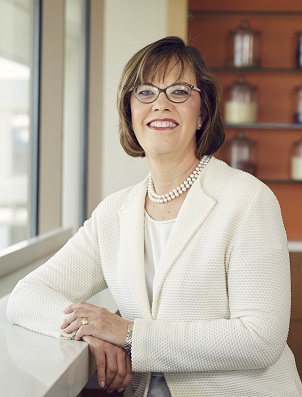 Cheryl A. Bachelder. Topic: TBD
Former CEO, Popeyes® Louisiana Kitchen, Inc.
My purpose is: Develop purpose-driven leaders who exhibit competence and character in all aspects of their lives.
Cheryl A. Bachelder is a passionate restaurant industry executive who most recently served as the CEO Popeyes® Louisiana Kitchen, Inc. Cheryl is known for her crisp strategic thinking, franchisee-focused approach, development of outstanding leaders and teams and superior financial performance
Cheryl became CEO of Louisiana Kitchen, Inc. in November 2007 after serving as an active member of the Board for a year. She brings more than 35 years of experience in brand building, operations and public-company management at companies like Yum Brands, Domino'sPizza, RJR Nabisco, The Gillette Company and The Procter & Gamble Company.
At Popeyes, Cheryl promptly established a Road Map for Results that has produced exceptional performance results. This strategic framework led to significant market share gains, improved guest ratings and increased restaurant margins. The improvement in performance led franchisees to remodel nearly all the restaurants in the system in record time and accelerate new unit growth, both in the U.S. and abroad. During her tenure, the enterprise market cap grew from less than $300 million to over $1.8 billion at the sale to Restaurant Brands International (April 2017). At fiscal year-end 2016, Popeyes system-wide sales were $3.3 billion. These sales are generated by more than 2,650 restaurants operated by 379 franchisees and more than 60,000 restaurant employees in the United States, three territories and 25 foreign countries.
Ms. Bachelder inspired a servant leader culture that is expressed in Popeyes six guiding principles. These principles and the company purpose – food that ignites our desire to serve – informed how everyone worked together. The Popeyes team focused on serving the franchise owners well. In March 2015, Ms. Bachelder published Dare to Serve – How to drive superior results by serving others that chronicles the tenets of the Popeyes turnaround.
Ms. Bachelder served as a member of Popeyes Louisiana Kitchen, Inc.'s Board of Directors November 2006 – March 2017 and currently serves on the Board of Directors for Pier 1 Imports, Inc. since 2012; the advisory board of Agile Pursuits Franchising, Inc., a wholly owned subsidiary of Procter & Gamble, since 2009; and International Franchise Association since February 2015. She served on the Board of Directors for True Value Company from 2007 – 2012 and on the Board of the National Restaurant Association May 2009 – 2012. In November 2014, Cheryl was certified as an NACD Board Leadership Fellow.
Prior to serving as Popeyes CEO, Ms. Bachelder revitalized brand performance in both retail and consumer goods companies. She was president and chief concept officer for KFC Corporate (2001-2003) creating growth plans for the U.S. business in collaboration with the franchise owners.
From 1995 to 2000, Ms. Bachelder served as vice president of marketing and product development for Domino's Pizza, Inc. She was the brand architect responsible for contemporizing the restaurant chain's image, and launching the innovative Heatwave bag which improved product quality and drove strong same-store sales growth for five consecutive years across 5,400 units.
In 2016, Cheryl received the Outstanding Woman in Business Award by Independent Women's Forum (IWF) and On Board presented her with the Lettie Pate Whitehead Evans Award for exemplary board service. In September 2015, she was awarded "The Norman Brinker Award" from Nation's Restaurant News.  She has been profiled in The Wall Street Journal and the New York Times, and was named by CNBC's Jim Cramer as one of his "21 Bankable CEOs" for 2014. In 2012, she was recognized as "Leader of the Year" by the Women's Foodservice Forum and received the "Silver Plate Award" from the International Foodservice Manufacturers Association.
Ms. Bachelder holds a Bachelor of Science degree in Business Administration and a Masters of Business Administration in Finance and Marketing from the Kelley School of Business at Indiana University. She is married to Chris Bachelder and they have three grown daughters.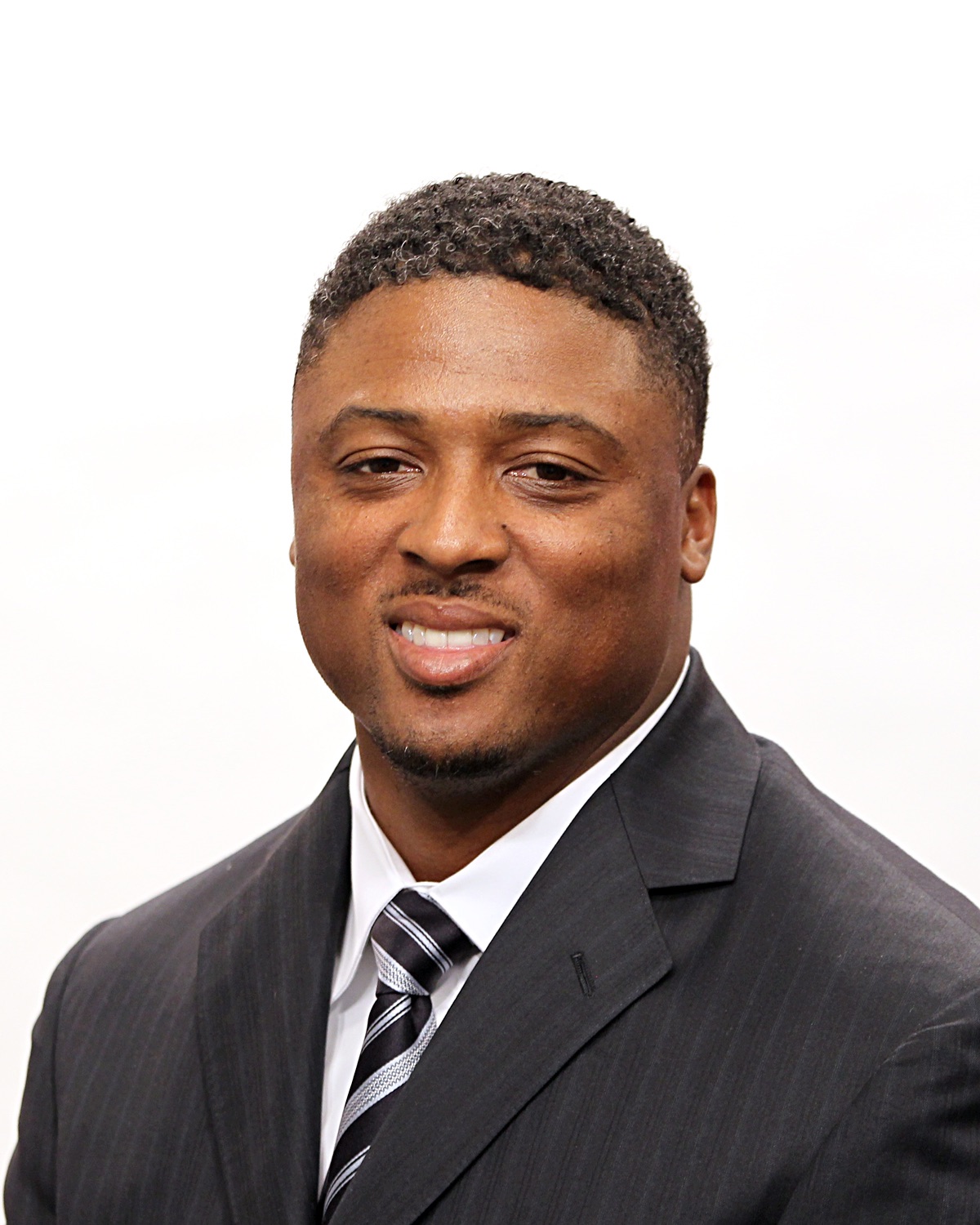 Warrick Dunn. Topic: TBD
Warrick Dunn is a former NFL running back and a three-time Pro Bowl selection, known for his success both on and off the field.
Dunn's football career began at Florida State University and in 1997, was drafted by the Tampa Bay Buccaneers. He played for the Bucs for five years before signing with the Atlanta Falcons in 2002. Six seasons later, in 2008, he returned to the Tampa Bay Buccaneers for his final season.
After a 12-year career, Dunn retired and in 2009 was approved by the NFL owners to become a limited partner of the Atlanta Falcons.
Through Homes for the Holidays, Dunn honors his mother, Better Smothers. Betty was a Baton Rouge police officer who, as a single-mother of six, strived for the American dream of homeownership. While working, she was killed and was never able to realize that dream. The program has assisted over 152 single parents and 409 dependents nationwide with achieving first-time homeownership. In 2002, Dunn founded Warrick Dunn Charities to improve lives through innovative programming inspired by his journey.
In 2010, Dunn graduated with his EMBA from Emory University and also was selected to join the first class of NFL Legends.
"It is such a rare opportunity to have these world class speakers on one stage and therefore to benefit from their great wisdom and insight."
Why Attend?
Inspiring & Enriching:
L2L is designed to deliver the very best in leadership content to inspire and motivate everyone who attends. 
Convenient & Affordable:
L2L brings the conference experience to you - in a convenient format, making it the affordable solution to the challenge of minimizing time and travel costs. 
Empowering & Networking:
Grow your own leadership as you connect with other influencers in your local community. Expand your network with relationships that produce tangible results. 
SPONSORS

FAQ's  
Are sponsorships available?
We are currently taking sponsorships for this inaugural event.
Organizations interested in sponsorship opportunities for the Live2Lead: Olathe. Email all inquiries to Ron Swartzell
What is the time of this event?
Doors will open at 7:00 AM. The event will run from 8:00 AM to 11:30 AM. 
Will tickets be sold at the door?
Tickets will be sold at the door for $100.00.
Are there ID requirements or an age limit to enter the event?
This event is for those 18 years old and up. No ID requirements. 
What are my transport/parking options getting to the event?
Transportation is up to you. Parking is available around the Bell Cultural Events Center.
What can/can't I bring to the event?
We ask that you do not bring in any recording devices. Phones are allowed, but recording is not. 
Do I have to bring my printed ticket to the event?
We will have a list of attendees. So, the ticket is not necessary. 
What is the refund policy?
Tickets are transferable and are refundable through EventBrite. There will be no refund on "at the Door" purchases.
Interested in being a volunteer at the simulcast event? Please email Ron Swartzell for more details.
Have questions about LIVE2LEAD: Olathe? Contact: Ron Swartzell
Leadership is not for the fainthearted. Many in leadership positions are there because they want to be, regardless of the costs. Many are there because they are required to do so; they need to be there. There are many reasons why and how a person obtains a leadership position. But there are many people who are leaders that are not in leadership positions. No matter your position, no matter your role, leaders need to understand what is required of them.
Leadership (and all that it encompasses) can make or break organizations. It is how we impact lives. Leadership is action we must live out. Leadership growth/development, effective communication, employee engagement, and personal growth are important to effective leadership. I work with my clients in how to leverage their leadership and maximize their impact, thus resulting in significantly better performance of themselves and those they lead.
When & Where

MidAmerica Nazarene University
2030 East College Way
Bell Cultural Events Center
Olathe, KS 66062


Friday, October 6, 2017 from 7:00 AM to 12:30 PM (CDT)
Add to my calendar