Live2Lead Columbia 2018 Learning Intensive
Description
Ron Harvey of Global Core Strategies and Consulting, and Carolyn Yon of The Catalyst Group are co-hosting a Learning Intensive of the John Maxwell Live2Lead Leadership Development Simulcast in Columbia, SC on Saturday, January 12, 2019 at Saluda Shoals River Center.
The Live2Lead Learning Intensive is a half-day leadership, and personal growth workshop, with the same great content and speakers that were presented at the October Simulcast, along with collaborative Q&A and discussion.

Learn hands-on from world-class leaders in a variety of industries with both national and international perspectives, and bring practical tools and principles back to work in your local community. If you missed October's event, this is your opportunity to connect with other influencers in the area and expand your network with relationships that produce tangible results.
See more on what it's all about and what past attendees have to say at http://L2LColumbiaSC.com.
Networking and Breakfast - 8:15am-8:45am
Kick-Off - 9:00am

SPEAKER LINE-UP
Tyler Perry
Playwright, Screenwriter, Actor, Director, Producer, Best-Selling Author, and Studio Head
The multi-talented Tyler Perry has a resume that reads like the American Dream. His work, from page to stage to screen, never fails to leverage the power of story to share Perry's message of hope.

Perry's unique insights on the need for leaders to adapt and stay agile are reflected in his career as an entrepreneur and artist. From his youth on the streets of New Orleans to his career among Hollywood's heavyweights, Perry's ability to learn and grow as a person and a creator will breathe new life into leaders everywhere.


Carly Fiorina
Founder and Chairman of Unlocking Potential
Carly is a true leader and seasoned problem-solver. She is a passionate, articulate advocate for entrepreneurship, innovation, and effective leadership. Carly started out as a secretary for a small real-estate business and eventually recruited to lead Hewlett-Packard in 1999, during the worst technology recession in 25 years. While there, she re-focused the company on innovation and market leadership again. Under Carly's leadership, revenues grew, innovation tripled, growth quadrupled, and HP grew to become the 11th largest company in the U.S.
After leaving HP, Carly focused her efforts on giving back. Prior to announcing her candidacy for the Republican nomination for President in 2015, she served as the Chairman of Good360, the world's larges product philanthropy organization, and as Chairman of Opportunity International, a Christian-based organization that lifts millions out of poverty around the globe through micro-finance. She also founded the One Woman Initiative in partnership with Secretary of State Condoleezza Rice, to engage and empower women in Pakistan, Egypt, India and the Philippines through increased access to economic opportunity.


Daniel Pink
Best-Selling Author
One of the best-selling non-fiction authors of the last decade, his books on work, business and behavior have been translated into 35 languages and have sold more than 2 million copies worldwide. His books include:
"When: The Scientific Secrets of Perfect Timing" which explores the science of timing in our lives.
"To Sell is Human: The Surprising Truth About Moving Others" is a #1 best-seller on the The New York Times, The Wall Street Journal, and The Washington Post lists and winner of the American Marketing Association's Berry Book Price for the year's best book on marketing.
In 2015, London-based Thinkers50 named him, alongside Michael Porter and Clayton Christensen, as one of the Top 10 business thinkers in the world.


Debra Searle
Professional Adventurer and Serial Entrepreneur
Debra Searle is a professional adventurer and serial entrepreneur. Her expeditions have included rowing solo and unsupported across the Atlantic and sailing around Antarctica. As well as other expeditions across the globe, she has also launched four companies, is a published author, has worked as a host for the BBC and won gold medals for Great Britain at World Championship level. Debra's spirit of adventure gained her an MBE (Member Of The Most Excellent Order Of The British Empire) from her Majesty the Queen and a place on the board of The Duke of Edinburgh's Award. She later co-founded the Business Women's Network Forum which meets at Buckingham Palace.


John C. Maxwell
Leadership Expert
John C. Maxwell, the #1 New York Times bestselling author, coach and speaker, who has sold more than 26 million books, was identified as the 31 leader in business by the American Management Association® and the world's most influential leadership expert by Business Inside and Inc. magazines in 2014. In that year, John also received the Mother Teresa Prize for Global Peace and Leadership from the Luminary Leadership Network. His organizations – The John Maxwell Company, The John Maxwell Team, and EQUIP – have trained more than 6 million leaders in every nation.
SPECIAL THANKS to our Sponsors!


PLATINUM:
The Catalyst Group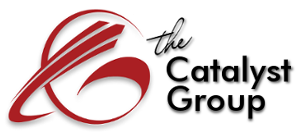 Global Core Strategies and Consulting





GUIDEBOOK SPONSOR:
Panera Bread