Description
2018 Live2Lead Live Stream Leadership Conference
Live2Lead Cedar Rapids will be our 5th annual TED-Talk style live stream conference on October 26th at Mount Mercy University CRST Graduate Center.
L2L attendees share their experiences in this video: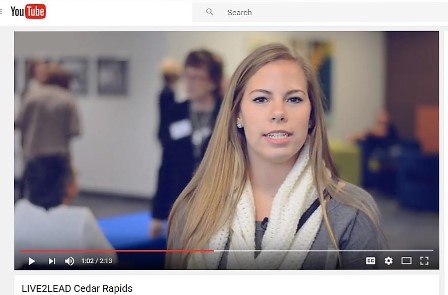 Live2Lead Cedar Rapids
Friday, October 26, 2018
Live2Lead is a half-day, leader development experience designed to equip attendees with new perspectives, practical tools and key takeaways. You will learn from world-class leadership experts who will help you to implement a new action plan so you can start leading with renewed passion and commitment. Enjoy the company of other local leaders as you learn together and inspire one another to add value in your community.
Early Bird Specials Until S - Click GREEN Button!
General Admission Tickets $85 - Includes simulcast, learning sessions and speaker guidebook.
VIP Tickets $125 - Includes VIP networking breakfast, John Maxwell book PLUS general admission benefits.
VIP Tables (7 people) $100 per person - Includes VIP benefits.
Can't Attend the L2L on October 26th?
Bring Live2Lead into your company as Corporate Retreat or Speaker Series. CLICK HERE for details.
Attend our Live2Lead Take 2 event on Friday, January 25, 2019. Stay tuned for details.
Attention SHRM Members:
You can earn 3.75 Professional Development Credits (PDC's) by attending Live2Lead.


2018 Speaker Bios
John C. Maxwell



A #1 New York Times bestselling author, coach, and speaker, was identified as the #1 leader in business by the AMA and the world's most influential leadership expert by Inc. in 2014. His organizations - The John Maxwell Company, The John Maxwell Team, and EQUIP - have trained over 6 million leaders worldwide.
Carly Fiorina

Named the "Most Powerful Woman in Business" by FORTUNE Magazine and was the first woman to lead a FORTUNE 20 company as the CEO of Hewlett-Packard. Fiorina has also headed the External Advisory Board for the CIA under President George W. Bush and was a 2-16 U.S. presidential candidate.
Daniel Pink

One of the best-selling nonfiction authors of the last decade. His books on work, business, and behavior have been translated into 35 languages and have sold more than 2 million copies worldwide. He is a New York Times bestselling author and his TED Talk on the science of motivation is one of the 10 most-watched TED Talks of all time, with more than 19 million views.
Debra Searle



A professional adventurer, public speaker and found of Shoal Projects Limited and Mix Diversity Developers Limited. Debra is now one of the most prolific female speakers on the European circuit and has spoken worldwide to over 1000 companies, including clients such as IBM and Microsoft, as well as speaking at events such as TEDx.
Tyler Perry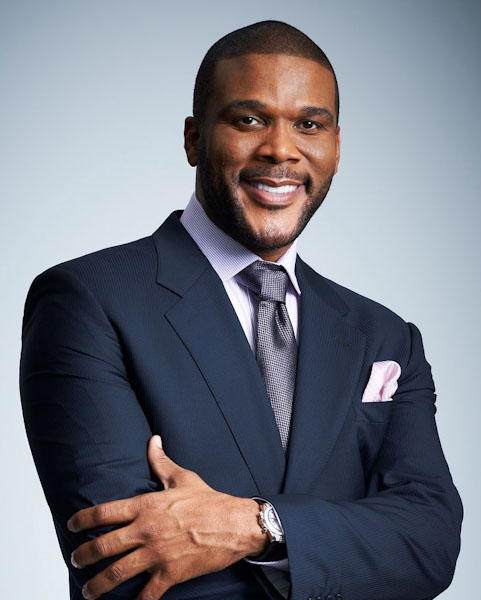 World-renowned filmaker, actor, entrepreneur, and philanthropist. Tyler Perry is an established American actor, director screenwriter, producer, playwright, author and philanthropist. Tyler started his career writing plays, many of which later became the inspiration for film projects and over time he moved into the television space.
What You Will Gain at L2L
Renewed Energy... Live2Lead is designed to deliver the very best leadership content that inspires and motivates all who attend.
New Relationships... Grow your own leadership as you connect with other influencers in your local community. Expand your network with relationships that produce tangible results.
New Ideas... Live2Lead is a world-class leadership experience packed into a half-day format, full of rich content, key takeaways and easy-to-implement action plans.
Benefits From L2L
Connect & Network with top leaders in our community.

Enrich your leadership by engaging the best in leadership inspiration.

Maximize your time with this half-day format.

VIP ticket benefits include VIP networking breakfast, John C. Maxwell book and info pack.

Enjoy the company of other leaders and inspire one another while adding value to our community.
Who Should Attend?
Whether you are leading a team of hundreds or just yourself, L2L is designed to inspire and equip you to make a positive change not only in yourself but in your organization and community as well.
L2L Schedule