Description
The journey of personal growth is a tough one, isn't it?
Right now, perhaps you are confronting outdated beliefs and values. You are stuck chasing lofty dreams. You're frustrated by people around you are bringing you down.
Sometimes it seems like things are getting worse before they get better. You find yourself constantly in conflict between your "old self" and "new self". You're making sacrifices of time, money and relationships to create the change you desire. You're struggling to maintain the original motivation and passion for pursuing this change.
---
But know that the possibilities you strive for are possible.
There is a more joyful and vibrant version of you.
There is a more confident and expressive version of you.
There is a more loved and loving version of you

This version of you is available when you live your truth.

If these challenges sound familiar to you, then you have already begun tapping into your truth. Your mind, heart and spirit are awakening to the possibilities within.

But this is not a comfortable process. I know.

If you are struggling with challenges on the road of self-development, then know that you are not alone.

There are many others out there, just like you, who want a better life for themselves.

I am no different.

---
At age 22, I lost my Dad to cancer, and I questioned how I had been living my life up until that point.
I recognised that I had been letting fear block me from living my truth. I realised that one day it was going to be me lying on that deathbed, and I didn't want to look back on my life and realise that I hadn't fulfilled my potential and lived life to the fullest.
So I started to investigate the potential for my life. I have studied psychology for 8 years now, learning how to harness the power of the mind to create the conditions we want in life. I found that there WAS a new standard of living for myself. When I found it, I wanted to show others that it was possible for them too through books, public speaking and online training.
Here's some of the possibilities people have been discovering for themselves:

Video Testimonials from Maria-Jose, Anton, Charlie, Lamin and Dave: https://youtu.be/wUqhuNiVUWk
Daniel: "You've influenced me more than I'll ever be able to explain David. Thank You."
Matt: "I feel I have grown as a person. For that I thank you. I thoroughly enjoyed all aspects of your speaking ability, clear and composed."
Anonymous: "It was brilliant! I can´t stop speaking about you and all things I improve it! (sic) THANKS"

---
These possibilities are available to you too. At this event, you will learn about the three components of how to live your truth.
Consciousness: Discover the power of the mind to shape your circumstances so that you can live with more joy and vibrancy.

Calling: Unlock your passion and motivation so that you can live with greater confidence and expression.

Connection: Learn the principles of successful relationships so you can give and receive love to a much higher level.

Come share an inspiring and thought-provoking day with other self-developers. Bring your pen and paper as there are multiple interactive activities, music and prizes to be won.

If you want to live your truth and discover a new standard of living, then click the button to the right to buy your ticket. All profits from ticket sales will be used to fundraise HappiMe, an app for building confidence and self-esteem in children.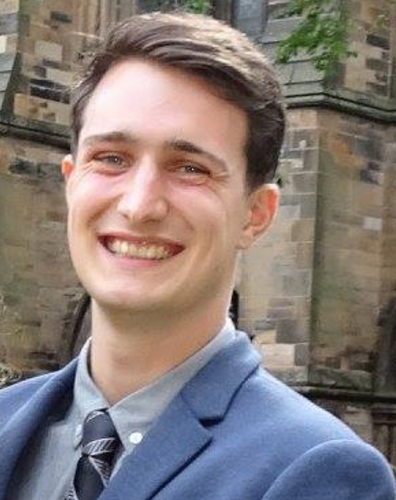 About David
David is a positive and inspiring individual who seeks to spread joy and love to others. Through his bestselling book "The Last 60 Minutes" and motivational speaking, he empowers others to find out what is possible for their lives. David prides himself on delivering "self-help with substance", basing his work on scientific research and empirically tested strategies. David wants to transform the way we are educated and is creating this transformation one page and one stage at a time.

Website: www.davidmccrae-pdt.com
Facebook: www.facebook.com/davidmccraepdt/
Youtube: David McCrae: Personal Development Trainer
Instagram: @david_mccrae_