Description
Tired of people telling you to find your "purpose" and "passion"?
Sick of seeing others living your dream life on your social media feeds?
Want real strategies that creates the KICKASS life you fantasied about?
LIVE YOUR PURPOSE is a half day program where normal people, just like you, share their stories and strategies they used in discovering their life's purpose and making it happen.
No fluff, but actionable tips that deliver results.
No BS, but real frameworks to shift your mindset.
No money-making upsells, but pure smiles in the lives you will touch.
Yes, all profits from the program will be channeled to a social cause, so be assured that while you are working on a better you, you are creating an opportunity for someone in need to be better too.
BONUS: You're gonna get a free book worth RM30!

AND IN THIS EPISODE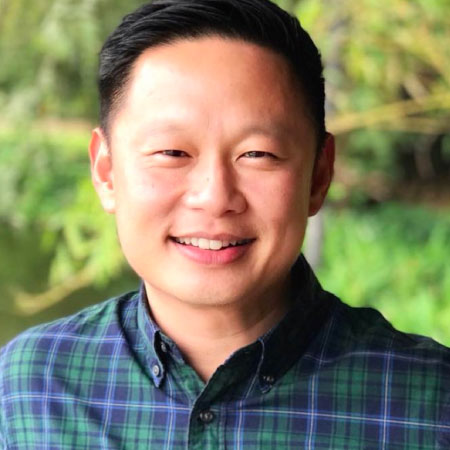 Coach Mel Leow
Leadership Coach, Founder of Asia Pacific Institute of Coaching, Catalyst
Discover your Purpose & Start Living It!
Identify the 7 key areas that is holding you back
Reframe limiting beliefs to empowering beliefs
Unlock your Dreams into Reality with 10 Power Questions
Find your Purpose with the IKIGAI
GROW from your Purpose to Potential
Over the past 2 decades, I have been passionately involved in the area of empowering "Human Potential". I am privileged to have worked with many world-class organizations and leaders, who have been impacted by the Power of Coaching and how it enhanced their own Leadership styles and outcomes.
I believe every person has the capacity to bring about their best and be "change they want to see in the world". The only glitch is they are often either too concerned about what others think of them or too scared to take the next steps forward towards their potential.
So that's where I come in. I'm there to help people shake off their old beliefs that is holding them back and challenge their readiness to begin their new exciting life journey ahead.
In short, I help people find the "BRAVE" in them. Are you ready?
"Don't just be a part of history, Be a History Maker!"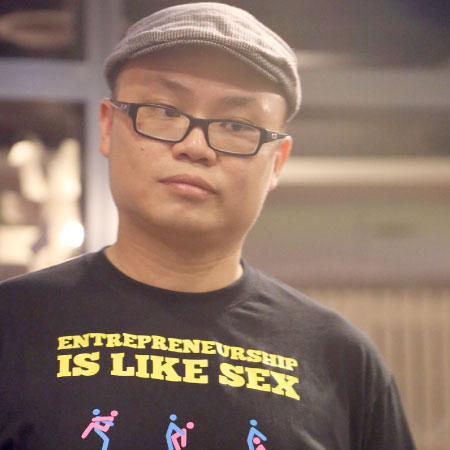 Maverick Foo
Business Development Strategist, Community Builder
Screw Your Passion & Make Shit Happen!
Leverage on your unique Strength Formula
Develop the mindset to combat adversity
Uncover the lies about passion and why it's pure BS
Discover the inner values that drive your behaviours and beliefs
Channel your new found drive into epic side projects that puts a smile on your face and maybe money in the wallet too
Note: Maverick feels like a dick writing this in third person, so let's just keep it to first.
Yo! Maverick here. Ex-monk, drop out, single-dad, founder of many things and occasionally lucky, digital nomad wannabe, and genuine hater of self-pleasuring motivational "gurus" who guilt you into living everybody else's dream life, give you no real strategy and try to sell you more fluff tarts and unicorn farts. (Wow, that's a long sentence. Bad copywriting.)
But I'm fortunate that over the decade of working with successful individuals in the personal development space, I've been given the opportunity to break down some of the process and principles they used to create amazing results in their lives. The same stuff I'm teaching my 10-year old kid, because if he can understand and apply it, I believe everyone with the right desire can do so too.
Question is, are you ready to wake yourself up from that dream life, and start doing epic shit in the real world?
FAQ
Q: Why are you guys doing this?
A: Why not?
Q: Seriously, why?
A: Community service.
Q: Really?
A: Ok, let's put it this way. Have you ever been at the tipping point of your life, where one little nudge is all you need to start the momentum and head towards the life you're supposed to live? Let's just say LIVE YOUR PURPOSE is that (gentle) poke you need. We had the privilege of having others nudging us in the right direction, and paying it forward is a good way to go.
Q: It says that you guys are donating the ticket fees to charitable/social causes?
A: Yup, mindblown, right? Well everyone else is selling you something, here we are doing it FOC. But yeah, since we are all volunteers in this program, and we got great sponsors to cover most of the costs, it made good sense to just donate to those who need it more than we do. Call it karma, generosity, or scoring points with the Big Man, like it or not, once you're in the program, you're contributing too, and thanks in advance for that.
Q: Wow, I just feel these goosebumps all over me. Can I volunteer to speak at the event too?
A: Sure, as long as you share real actionable steps that guided you to LIVE YOUR PURPOSE, we would love for you to share. Drop us a message and let's talk.
Q: Are you gonna upsell me something at the event? Some higher ticket programs, or MLM scheme?
A: Sorry to disappoint, but nothing for us to upsell you anyway, really. Sure, in the process of knowing us and what we do for a living, we may end up in a business transaction, but that's not the purpose of this event at all.
Q: What's gonna happen when I'm there?
A: We will have TED-talk like keynotes from both the speakers, followed by Q&A with them. Of course, depending on the speakers, they may do something totally different, because end of the day, you come for strategies to LIVE YOUR PURPOSE, and that's what they are all commited to do.
THE CAUSE YOU WILL BE SUPPORTING

Catalyst for Social Change is an initiative founded by Coach Mel Leow in 2013 with the aim of supporting Social Entrepreneurs (SE) in parts of Africa -- with Coaching, Motivation and Leadership skills, towards greater success.
We realise that being a Social Change agent is at times a lonely journey, with many not truly understanding the call and passion of the visionary SE. That is the reason why we created the "Catalyst Apprentice Program" (52-week series) to assist the SE to achieve breakthrough and sustainability in their enterprise.
COMMUNITY PARTNERS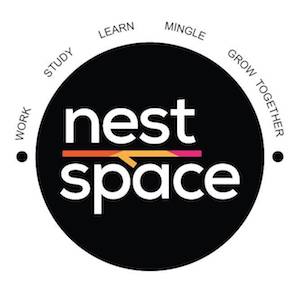 Nestspace is a lounge, café, workspace, meeting room and discussion room all in one. We are an open a place for the startup community, networkers, students and people in need of great wifi and a chair to sit on. You do not have to be a member to visit this place. Bring your computer, sit and work for a few hours! Or don't work, just enjoy the great coffee, nice people and delicious snacks.
A place for all to work, study, mingle and grow together.
ORGANIZER & INITIATIVE FOUNDER

Wholesome Living aims to bring balance living back to your hands. Its core mission is to provide a space for people to incorporate the following areas into their daily lives:
Plant based or organic diet
Exercise
Meditation (Non religious)
Personal Growth
Alternative Treatment (Meridian Points, etc)
Sustainable Living (Growing own crops, Recycling, Minimalism, Organic Lifestyle, etc)
Wholesome Living will run a series of talks, events and workshops to educate and spread more awareness in these areas. We welcome like minded people who share the same vision and wish to contribute and be part of the community. Just drop us a message and we will contact you personally