Live with Purpose from Home Webinar Series: 5@55 - the Five essential Legal documents you need by Age 55. Featuring Judith Grimaldi ESQ., CE
About this event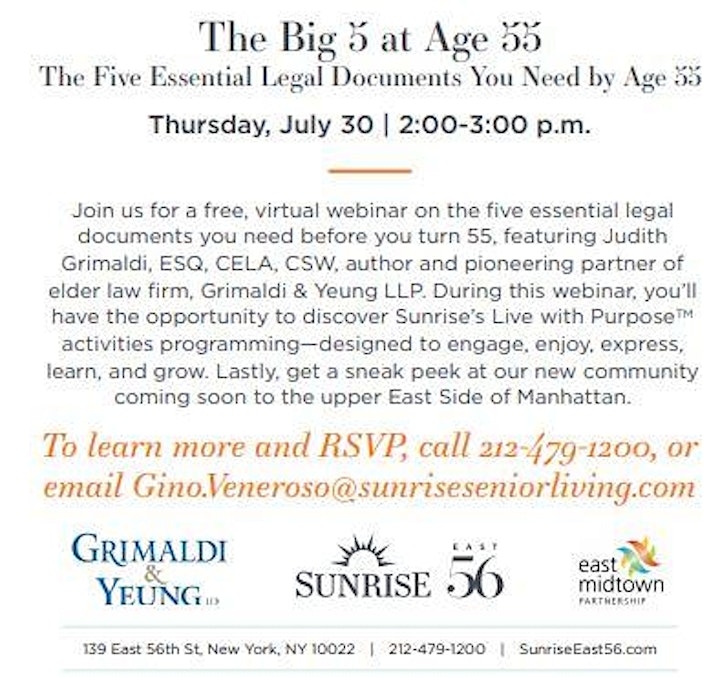 Many people discover too late that they need some essential legal documents to deal with common health and end of life issues. Failing to prepare these documents ahead of time can create major legal headaches that often require expensive trips to court to resolve.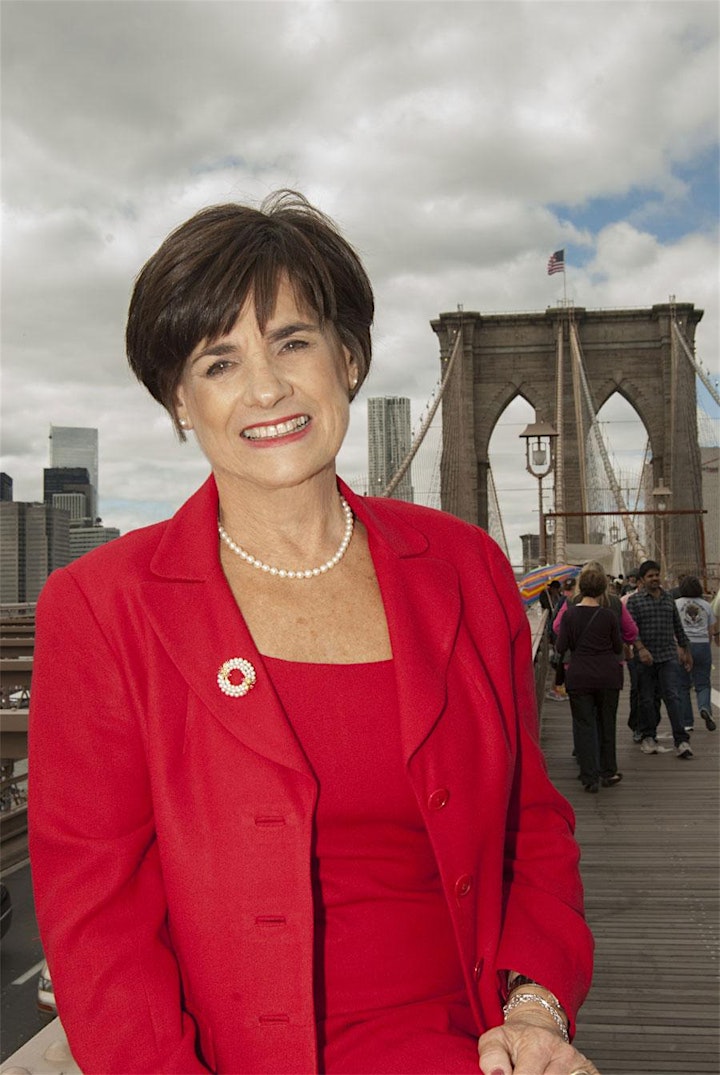 Webinar Featured Speaker: JUDITH D. GRIMALDI, ESQ., CELA, CSW
BIO: Judith D. Grimaldi, is a partner in the pioneering elder law firm GRIMALDI & YEUNG LLP. Ms. Grimaldi's perspective on the issues facing the elderly and disabled is unique; it was shaped by more than a decade of field experience as a social worker. In this capacity, Ms. Grimaldi served as Director of Lutheran Medical Center's Community Care Organization and instructor in Gerontology in Marymount Manhattan College. In addition, she was a community relations and family coordinator at South Beach Psychiatric Center of Brooklyn and Staten Island, New York. Each of these positions provided her with unique, first-hand encounters with the day-to-day impact of aging and disability.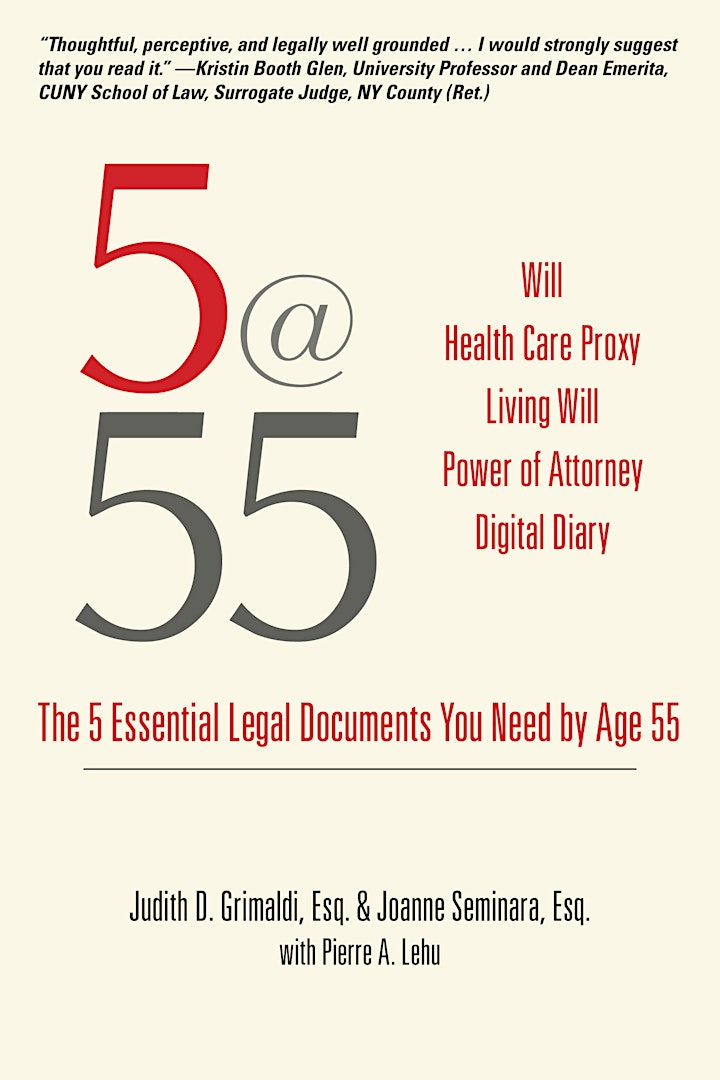 Organizer of Live with Purpose: "The 5 Essential Legal Documents you need by Age 55"