Description
Are you someone who feels stuck but are always thinking you are destined for something bigger?
Then this is for you!
Do you struggle to move forwards because you don't know exactly how? Or maybe you're afraid of not knowing everything, gettings things wrong and even failing?
I felt like that once too. But that little niggling voice that was telling me I was meant for more kept getting louder and interfering with the monopoly that fear once had.
WHY are you getting hijacked by stress, anxiety or the classic "I am not good enough" syndrome?
WHY are you setting yourself up for a burnout, working harder — not smarter?
There IS a new way. There is a BETTER way. And it starts with you!
In this special workshop you will discover....
The 4 Pillars Of Purpose
... which build the foundation for creatng the life you truly want.
5 Reasons You Feel Stuck
... and easy steps to create confidence to move forward, have happy relationships & a clearer sense of purpose
The Fastest Way To Let Go Of Fear
.....so that you can create the confidence to pursue something with greater meaning and gain a clearer sense of direction.
Relationship Magic
which will massively empower you with self love, deeper and truly fulfilling relationships.
Whether you're in a job, started your own business or have a stable business already, this can be for you. The basics of any happy life and career start with stable foundations in self-confidence and clarity of purpose.
It's time to Live With Purpose and Be Seen, Be Heard, Be You.
---
TESTIMONIALS:
"I felt so energised and SO much happier than when I first came through the door, it was such an amazing experience!"
- TARA
"I would highly recommend Abi's workshops to anyone who feels stuck, lacks self-belief, who are stuck in fear or even if they're not really sure about why they are drawn, just COME!"
- KELLY
"I feel really good! I left the workshop with a purpose and I had an intention and a plan to go away with and take action on!" - LUCY
---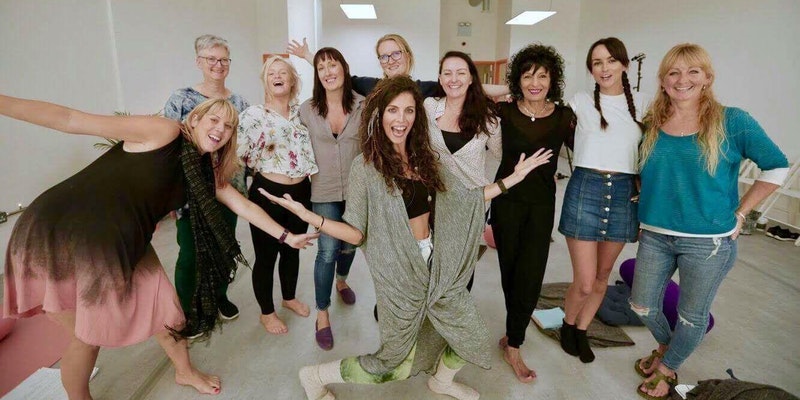 CHECK OUT THE VIDEO FROM THE PREVIOUS WORKSHOP IF YOU HAVEN'T ALREADY SEEN IT:
https://youtu.be/Xj2kP_aSmf4
Abi's techniques & tools come from her own transformational journey, personal research and working with some incredible people from all walks of life creating powerful and lasting transformations. With her passion, love & wisdom she will help you feel energized, empowered and ready to take action towards your happiness & success.
---
EARLYBIRD TICKETS SELL OUT FAST
Be sure to book straight away to get your ticket & reserve your spot.