Description
Come with a playful state of mind and have your third eye opened wide as Ultra Spiritual JP steps out from the video screen onto the live stage to force feed enlightenment to you. His Enlightenedness will shine the comedic light of Ultra Spiritual wisdom onto the most perplexing spiritual questions and life riddles so that you can achieve higher states of spiritual superiority like never before!
Following the enlightened amusement, the man behind the Ultra Spiritual character, JP Sears (the regular version of him), will share his heartfelt perspectives on how to live from a place of fierce authenticity.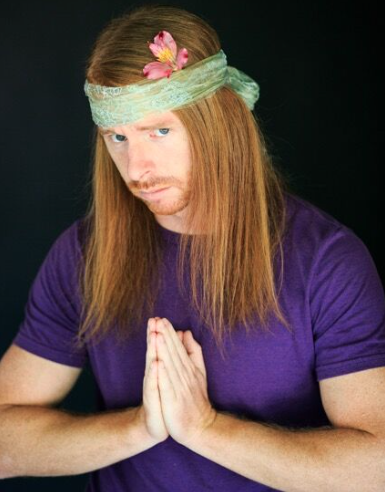 JP Sears is an emotional healing coach, YouTuber, author, international teacher, speaker at events, world traveler, and curious student of life. His work empowers people to live more meaningful lives. JP is the author of "How To Be Ultra Spiritual," (Sounds True Publishing, release date of March 7th, 2017). He is very active with his online videos where he encourages healing and growth through his humorous and entertainingly informative videos, including his hit Ultra Spiritual comedy series, which has accumulated over 100 million views. You can learn more about JP and his work at AwakenWithJP.com.
Join us for the rest of the event as well! http://www.yogajournal.com/events/sf/