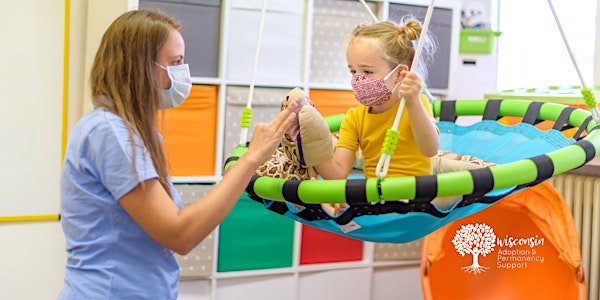 LIVE WEBINAR: Trauma Informed Approach to OT for Professionals & Parents
Registration is required for this event-
About this event
If you are a professional who works in Occupational Therapy, this webinar is for you! Jen Bluske, MS, OTR, from Children's therapy Network, LLC will be speaking to professionals who work in Occupational Therapy with children who are impacted by adoption, guardianship, foster care, and who have experienced trauma. Jen will also be sharing some strategies to use at home, so parents and caregivers are welcome to attend this webinar as well!
Occupational therapy is so important for regulation and sensory experiences. Children who have experienced trauma may need different approaches and techniques when it comes to receiving services. This webinar will give you suggestions and strategies to help implement into your OT sessions.
Please RSVP by Monday, August 22nd as spots are limited. This is a live webinar, which means you will have to have internet connection to attend.
If you are looking to obtain a certificate of attendance for this webinar, you must register. For example, if John and Jane Doe would like a certificate, they must register separately in order for both of them to receive one. Reach out to chelsey@wisapsp.org with any questions!