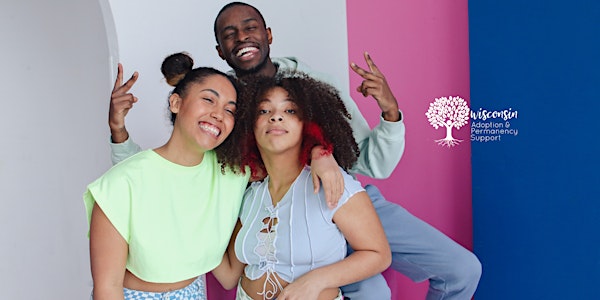 LIVE WEBINAR: Strategies to Enjoy the Teen Years
Registration is required for this event-
About this event
Adoptive, guardianship, kinship, foster parents as well as relative caregivers of teens are invited to attend this webinar. You will learn strategies about how to effectively communicate with your teen(s). You will also learn strategies about parental self-love and self-care.
Presenter: Renee Wilberg, MSSW, LCSW, is a behavioral health therapist with UW Health Behavioral Health Youth & Family who is also an adoptee and adoptive parent. She works with adolescents and their families specializing in developmental trauma, separation, grief, loss and ambiguous loss. Renee has completed the Training for Adoption Competency (TAC Trained).
*Please note: If you are looking to obtain a certificate of attendance for this webinar, you must register. For example, if John and Jane Doe would like a certificate, they must register separately in order for both of them to receive a certificate.