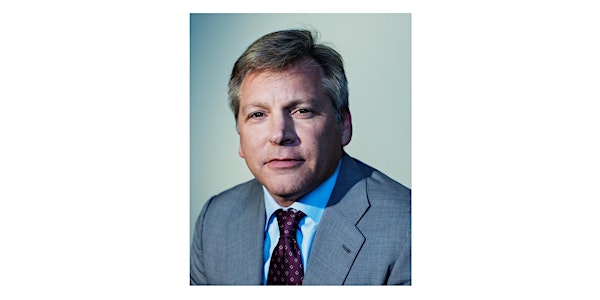 Live Webinar, "Strategies for Unlocking Value in Japan: Attack or Engage?"
(Live Webinar) Strategies for Unlocking Value in Japan: Attack or Engage?
About this event
Tuesday, July 28, 2020 | 6:00 – 7:00 PM (EDT)
Wednesday, July 29, 2020 | 7:00 – 8:00 AM (JST)
Please note the video for this event will be available on our website at a later date.
Featuring:
David Baran
Co-CEO and Co-Founder, Symphony Financial Partners
Moderated By:
Alicia Ogawa
Director, Project on Japanese Corporate Governance and Stewardship, Center on Japanese Economy and Business, Columbia Business School
What you'll learn:
The Japanese stock market has long been known as a "value trap." Even today, more than 50% of companies listed on the stock exchange are trading at prices below their book value. Is this beginning to change?
In the past, shareholders had few incentives or opportunities to encourage companies to be more productive. Have new rules sponsored by the government succeeded in putting pressure on Japanese CEOs?
Japan is now the new global center of shareholder activism. Two strategies dominate: public attacks on managers coupled with aggressive shareholder proposals and quiet, behind-the-scenes negotiations. Which method is more likely to succeed?
About the Speaker:
David Baran has over 30 years of experience investing in Japanese equities. He takes lead responsibility for market-related analysis and investment assessment. Prior to forming Symphony, he held senior management positions at Lehman Brothers, Goldman Sachs, and Barclays Capital in Tokyo, where he developed and managed Japanese equities and equity derivative proprietary trading strategies and activities. He moved to the buy side to establish and manage the Japanese public and private equity investment activities of a U.S.-based hedge fund.
Mr. Baran graduated cum laude with a B.A. in political economy from the University of California, Berkeley and an M.I.A. in international finance from Columbia University's School of International and Public Affairs (1987). He has lived in Japan for over 30 years and is fluent in Japanese.
Admission and Contact:
This is a free event. You must register for the webinar to receive the login details. Participants will receive a link to access the live webinar upon registration.
If you have questions about the event, please contact us at cjeb@columbia.edu. For more information about other CJEB events, visit our website or contact cjeb@columbia.edu.