LIVE WEBINAR - Social Media Mastery for Churches (3 Week ONLINE Course)

Monday, May 20, 2013 from 8:00 PM to 9:00 PM (EDT)
Event Details
ATTN: Pastors, Church Administrators, Marketing, Event and Social Media Teams, Church Administration and Church Leadership.
Register now to attend a 3 week online class with Social Media Expert Robin Ware! This class will take place Mondays, April 29th, May 6th and May 13th with a special Q and A call on May 20th!
Here are the details on this action packed training:
 **********************************************

Session 1: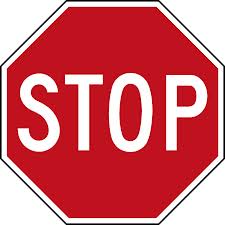 the Revolving Door! Are you frustrated with New Members joining and complaining they don't feel connected, they're falling through the cracks or even worse, never coming back? My Super Easy Social Media Strategies for Membership Retention will BLOW Your Mind! We'll Show You AMAZING Tools that ANYONE and ANY SIZE MINISTRY can use immediately to turn this challenge around. As a result, your New Members will feel apart of the church family, they'll be able to provide you with timely feedback and you'll have tools in place to MEASURE the results of this new system!

Session 2: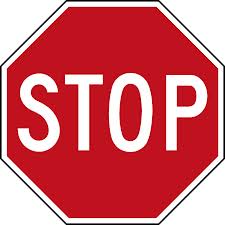 Budget Busting Mistakes! I'll show you How to use FREE Online Tools to SAVE Your Budget, INCREASE Your Online Giving and AMP Event Registrations! Tired of writing a check for EVERYTHING??? I'll show you FREE ways and tools to CREATE stunning graphic images for those events or departments that don't have a budget.
Next, I'll share strategies of how to IMPLEMENT and INCREASE online giving so you can fund your ministry programming!
Lastly, I'll show you how to AMP your Event Registrations using social media!

Session 3: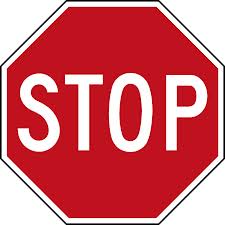 Going Unnoticed! You can STOP Your Ministry from Being a Best Kept Secret! Don't have $3000 a month to pay a publicist to promote and market your ministry, events or your brand? Don't worry! Most ministries don't either!
I know the tips, tools and secrets that the pro's use to get publicity and exposure using online tools. In fact, I've used them for myself and successfully reached #1 on Google (keyword "church hospitality expert") so I have proof I have mastered the skills.
After this session, you'll be able to launch a publicity and marketing plan that some pay thousands for. 
And, though I hope you don't need it, I'll also share my "online crisis management" tools. Things happen and if ever a negative situation happens online about your ministry, I'll show you how to put a "crisis management plan" in place right way.

Register before April 19th and Recieve 2 FREE Bonuses:
1. A Free Website Analysis! Our team will review your website and give you written recommendations to enhance your websites level of excellence, effectiveness and effeciency. We'll definetly highlight any broken links, recommend new and improved calendar function options, email marketing systems and more!

2. Ministry Social Media Manager Job Description and Task List! Incorporating social media into every worship service is a must! However, every church needs someone to manage and oversee this process. This position can be filled by a volunteer. Their ultimate responsibility is to manage the ministries "online reputation" and the building of your "online presence". Our handy job description and task list will make it SUPER EASY for you to communicate your expectations when assigning this role.
READY?  Let's do it!                                  

Here's the small print:

1. Each class will be taught LIVE online by Robin Ware. A special guest may join us! Stay tuned!!!

2. You will receive a copy of the EXACT teaching to follow along and take your own notes prior to each session!
3. You will receive an AUDIO teaching of the class within 24 hours after each class so you can listen as often as you like!

4. You will be able to take the class from your computer, iPhone, iPad, Android phone or any smart device!
5. If you are unable to attend a session, you will still receive the course material and the download of the teaching.
6. There will be no refunds or cancellations.
7.  The 2 bonuses are only available to those that register before 11pm, Friday, April 19th.
8.  We will schedule a 60 Minute BONUS Q and A call to answer any questions on Monday, May 20th.  All questions must be received in writing and will be answered on the call.

Here's how it works:
You must register and pay in full.

You will receive a private link approximately 1 hour for you to access the teaching the day of. A new link will be sent each week approximately 1 hour prior to each class.

The link will only work one time so please do not forward or share the link.
Registration is ONLY $147 for this 3 week course + a FREE Q and A call the 4th week!
Most courses like this will cost you $997 or more!!!  Register 2 or more and receive a discount!

When & Where

ONLINE WEBINAR Mondays, April 29th, May 6th, and May 13th at 8pm (60 min class)
PO BOX 673692
Marietta, GA 30006


Monday, May 20, 2013 from 8:00 PM to 9:00 PM (EDT)
Add to my calendar
Organizer
Robin M. Ware, CMP of The Ware Agency
Robin Ware was downsized with no notice and no plan when she launched The Ware Agency, just 3 days later back in 2003. 
Her agency provides Event Planning, Leadership Training and Social Media consulting.
In 2011, she earned a Business and Life Coaching certification and added coaching to her list of services after entrepreneurs began to ask her to help them grow and market  their businesses using social media and branding.
A 6 figure entrepreneur, she offers one-on-one coaching and group coaching programs. Follow her online at @robinmware or contact her for booking or coaching information at www.RobinMWare.com
LIVE WEBINAR - Social Media Mastery for Churches (3 Week ONLINE Course)