LIVE Webinar: How to Overcome the Timeless Challenges of Building Fast, Scalable Systems

Thursday, April 28, 2011 at 10:00 AM (PDT)
Event Details
Join hosts Gael Fraiteur (SharpCrafters) and Kendall Miller (Gibraltar Software) as they speak with this month's LIVE Webinar guest Gary Short about overcoming the timeless challenges developers face in building fast and scalable systems.

Gary is a frameworks technical evangelist for DevExpress, C# MVP, and frequent speaker at user groups and conferences throughout the UK, Europe and the U.S. -- including the upcoming DDD Scotland and TechEd conferences.
With presentation titles including How to Eat an Elephant, Data Mining the Social Web, and Credit Crunch Code, it's clear that Gary enjoys speaking about technical architecture. 
In this month's LIVE Webinar you'll get a sneak peek at Gary's latest presentation, titled:
Asymptotics and Algorithms – What You've Forgotten Since University
Join the LIVE Webinar and discover:
The lost art of calculating which algorithm is more efficient than another, and...
Why managed environments, like .NET, may not know best.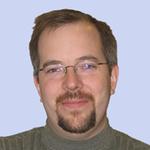 Given the "big picture" performance theme of this month's Live Webinar, co-host Kendall Miller, will debut his latest presentation, titled:
Natural Laws of Software Performance
Join the LIVE Webinar and discover:
The natural laws that govern software performance
How technology has changed the tactics of high performance but is still at the mercy of these natural laws
How understanding these laws will help you create applications that scale without arcane tricks or endless hardware 
* No physics will be harmed in the making of this presentation, just bad software. :)
** Sign Up Now and Receive a Live Meeting URL Prior to Kickoff.
*** Sign Up Now and We'll Send You a Recording of the LIVE Webinar.
Have questions about LIVE Webinar: How to Overcome the Timeless Challenges of Building Fast, Scalable Systems?
Contact SharpCrafters
Organizer
We build productivity software for .NET developers who want to focus more on business logic and creative solutions, and less on mundane, repetitive tasks. Our flagship product is PostSharp, the most comprehensive aspect-oriented framework for Microsoft .NET.