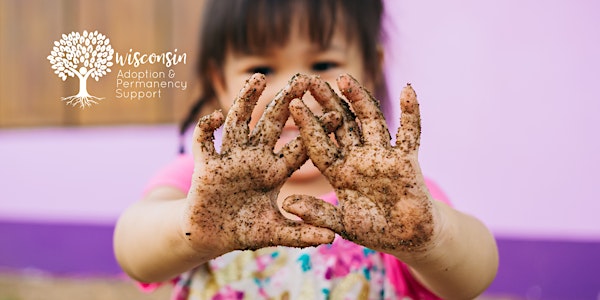 LIVE WEBINAR: Handling Sensory Issues
Registration on eventbrite is required for this event-
About this event
We all process sensory input differently, but some people are especially sensitive. What might be a minor annoyance for you can be overwhelming and disruptive to someone who struggles with sensory processing issues. This curriculum looks at sensory processing issues and how they affect children.
Parents will leave the group with a better understanding of the following topics.
What is Sensory Processing Disorder (SPD)?
How do you tell if your child is just stubborn or if they have actual sensory issues?
What should parents do if they suspect their child might have sensory issues?
What can parents do to help a child struggling with sensory processing issues?
This is an interactive, live educational workshop run by Chelsey Zommers, a Wisconsin Adoption and Permanency Support Specialist, with material from Creating A Family. Discussion and participation is encouraged.
A certificate of attendance will be given to all participants shortly after the workshop.
Please register for EACH PERSON ATTENDING. You will only receive a training certificate for the people that are registered and paid for.
We are no longer offering refunds for cancelled registrations. Please be sure you are able to attend when you register. If you must cancel your registration, we will consider your small registration fee as a donation to the WI Adoption & Permanency Support program. Thank you for your understanding, which allows us to continue to make these opportunities available for Wisconsin's adoptive & guardianship families.