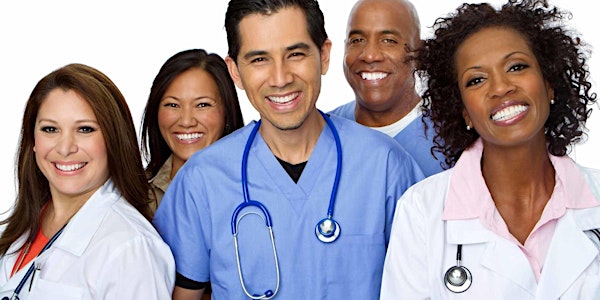 Live Webinar: Cross Cultural Knowledge in Maternity Care
Description
Learn

how beliefs, cultures and ethnic practices can influence health behavior and health status.
One of the biggest challenges in health care is providing culturally competent care to diverse populations. The US birthing population is changing, with communities of color having higher birth rates and disproportionately higher rates of infant and maternal mortality. There is an increased number of pregnant immigrants and refugee women, same sex couples, and transgender people seeking maternity care services in the 21st century. Successfully delivering maternity care in a manner that resonates with the client/patient, affirms their worth and preserves their dignity is improved with cross cultural knowledge.
Cross-cultural training is critical in preparing maternity care providers to meet the health needs of diverse populations; improving provider-patient communication, eliminating pervasive racial/ethnic disparities in medical care and understanding of cultural belief systems of patients that assist or hinder effective health care delivery.
"No individual is a stereotype of one's culture of origin, but rather a unique blend of the diversity found within each culture, a unique accumulation of life experiences, and the process of acculturation to other cultures."(1)
Culturally and ethnically relevant care should be available to all patients and the ability to provide such care is directly influenced by the ability to communicate cross culturally. Conducting a cultural assessment with each patient prior to delivery of care is integral and this occurs with cross-cultural knowledge.
This webinar will discuss the concept of cultural competence in maternal and child health; and will address the issue of cultural competency and the correlation between providing culturally competent care and cross cultural knowledge with people from different cultures to improve the birth experience.
During this live webinar, participants will learn:
Steps to achieving cross cultural knowledge

Birth practices and beliefs of ethnic groups with greater health disparities

Benefits of expanding your cultural repertoire

Key areas impacting the ability to manage cross-cultural interaction
---
About the presenter: Shafia Monroe is a veteran midwife, cultural competency and doula trainer, Master of Public Health, founder of the International Center for Traditional Childbearing (ICTC), and president of Shafia Monroe Consulting (SMC). She has spent over thirty-years studying and replicating the postpartum practices of the 20th Century African American midwife and postpartum traditions from the African Diaspora. Monroe has listened to the voices of hundreds of new mothers, confirming the need for culturally specific postpartum care. Learn More.
---
FAQ's
How can I contact the organizer with any questions?
Email assistant@shafiamonroe.com or call 503-281-1688
How do I access the live webinar?
A computer or a device with internet access is required to view the webinar. Participants have the option of viewing and/or listening to the live webinar. Registered participants will receive an access link via email after payment is processed. This webinar will be recorded. Access to the recording will be made available to registered participants post-webinar.
---
Hosted by Shafia Monroe Consulting Shafia Monroe Consulting/Birthing CHANGE Shafia Monroe Consulting aids health care professionals in achieving cultural competency, increasing clients and improving birth outcomes. www.shafiamonroe.com