Live Webinar Class: Compelling Compositions | Wildlife & Nature Photography
Description
Live Webinar Class: Compelling Compositions | Wildlife & Nature Photography
This is an interactive, fun, and engaging class--not your traditional dull webinar!!! Join in!

You already know that a subject or moment through-the-lens can be rare, beautiful, amazing, full of action, and more ... but did you know that HOW you compose the image will make all the difference between "documenting" what you saw and "capturing the moment" of what you experienced visually and emotionally?

This session is designed for the beginner to intermediate-level photographer. You will learn how to make your audience see not just a pretty subject, but a beautiful image when you present your work online or in print! Following key compositional elements, plus knowing how a viewer's eye travels through your image can help you create beautiful photographs and move you to a new level of artistry.
This class will cover:
Compositional elements for beautiful, compelling images
Learn how a viewer's eye will travel a path through your image--and how to optimize that path for an improved visual experience
Learn how to critically evaluate your own image
A few quick post-processing tips for enhancing your image without over-doing it
---
Lisa's webinars are fun, interactive, and you can even contribute to the discussion/chat if you wish to do so!
Join Professional Nature Photographer Lisa Langell (Scottsdale, AZ) in a fun, interactive and truly helpful learning experience right from your computer, live!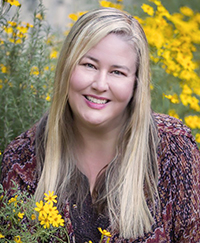 ---
How to join
DATE: Wednesday, August 23, 2017
TIME: (Please refer to your specific time zone below for your start time):
• 7pm Eastern Daylight Time (EDT)
• 6pm Central Daylight Time (CDT)
• 5pm Mountain Daylight Time (MDT)
• 4pm Mountain Standard Time (MST) - ARIZONA
• 4pm Pacific Daylight Time (PDT)
• 3pm Alaska Time
• 1pm Hawaii Time
• Live in another time zone? Convert to your zone here: http://www.thetimezoneconverter.com/


---
What is a Live Webinar?
Webinars are a fun, engaging, and easy way to participate in LIVE classes and sessions online, from the comfort of your own location, anywhere in the world where you have access to the internet and a device!
How do I join the webinar? Upon registration, you will immediately receive a confirmation email that will contain the unique link and access information to this webinar. Only one person per registration will be allowed to login and access the information. Please check your spam folder for this email if you do not see it within a few minutes after registering.

What do I need to join the webinar?
You will need a computer with a headset/earbuds, a tablet, or phone. It is recommended for screen size that you participate via a tablet or computer (e.g., laptop or desktop). If you do not have a headset or earbuds, you may dial in from your land line or mobile phone. You will also need to be connected to the internet.
Will I be on camera/visible? No. Only Lisa and/or her Computer Desktop, PowerPoint slides, videos, etc. will be visible. No webcam is needed and participants' faces, etc. will NOT be visible to Lisa or the Audience during the presentation. There will be opportunities where you can speak or type questions to Lisa during the presentation.
---
Date and Time
Refund Policy