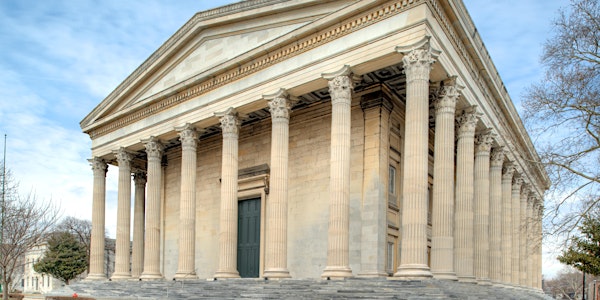 Live Virtual Tour of Founder's Hall
Join us online for a live virtual tour of Founder's Hall and its museum with Director of Historical Resources, Kathy Haas.
About this event
The live virtual tours will be held over Zoom and each tour will be led by Director of Historical Resources, Kathy Haas. The tours feature a guided walk-through of Founder's Hall at Girard College and its museum collections in real time within our 360-degree virtual tour, along with the opportunity for Q&A. The meeting link will become available to registered participants on the Eventbrite online-event page 30 minutes before the tour starts.
Stephen Girard – merchant, banker and landowner – was the wealthiest man in American when he died in 1831. In an unprecedented act of philanthropy, he left his fortune to establish Girard College, originally endowed to educate "poor, white male orphans." Housed in a magnificent Greek Revival landmark, the Founder's Hall Museum offers a glimpse into the complex life of America's first multi-millionaire and illuminates the legacy of a school which has fascinated visitors since the 19th century, became the focus of a key Northern civil rights case in the 20th century, and continues to educate youth today.