Description
4 years, 100+ interviews and 16+ countries later...it's time to party! Live Unchained has many artists, advisors and team members to celebrate. We're so grateful for your support and feedback as we develop our organization to showcase innovative and inspiring women artists across the African diaspora. We'll have good people, good music and BIG NEWS!
At the party you'll enjoy -

• Dance by Howard University's "I Am We" award winning troupe
• Bossa nova performance by Oma Pearl
• Jazz performance by Kheprisa Burrell
• International music a la DJ Brotha Onaci of Sonic Diaspora
• Live painting by J'Nell Jordan
• Creative games and prizes!
Appetizers and dessert bar included
In collaboration with poet/filmmaker Warsan Shire, this celebration will also raise funds for our "Terrifying, Strange and Beautiful" campaign and awards ceremony to honor the women we've featured and help us continue to bring you engaging content and exciting events.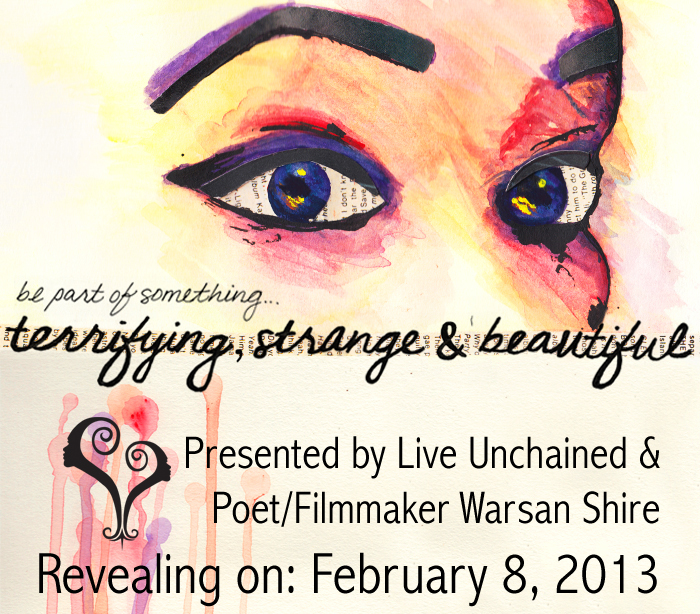 Live Unchained is grateful for our supporters near and far as an international organization. If you cannot attend the event, you can still take part. Please select "Make a Contribution" from the ticket menu to support. You'll be there in spirit :)
We look forward to celebrating with you!
Host Committee
Kheprisa Burrell, Howard University
Ciara Calbert, Everybody Is A Journalist
Jarvis DuBois, J. DuBois Arts, LLC
Kimberly Gaines, Sondai Expressions
Danielle Hatchett, SongsInTheKeyofLife.net
Koren Martin, George Washington University
Nesrien Hamid, University of Virginia
Abadeu Madyun, A-Z Designs
Alison McNeil, Live Unchained
Montré Missouri, Howard Film Culture
Kelsey Nelson, University of Maryland, College Park
Risikat Okedeyi, Lil SoSo Productions
Nora Rasman, Maximize Good
Mark Shelton, Sole of The City
Jessica Solomon, Live Unchained/Arts in Praxis
Mikki Taylor, Taylor Made Designs
Sam Vernon, Live Unchained/Prince George's County Arts in Public Places
James Walker, George Washington University/Socially Diverse
Media Sponsors
Howard Film Culture
Journalism as Artistic Expression
Kay Nou, Inc