Description
Successful people like Lord Sugar, Richard Branson, Will Smith, Bruce Lee, Anthony Joshua, Tony Robbins, Oprah Winfrey, and many more, live by PRINCIPLES. These principles have been around for centuries but only a few people take the time to research and apply them.
Most people are hindered by "BELIEFS" such as I'm too old, I'm too young, I don't have enough time, I've got to much on my plate, I don't have a degree, I've got numerous degrees and expected more out of life. I already know this stuff, I've heard it all before, it takes to much effort, I want guaranteed results first, I've tried something similar in the past and it didn't work for me.
All of these "beliefs" get in the way and stops most people from taking-action to live the life they desire and deserve to be living.
So often we make the devastating mistake of committing our lives and our time to empty activities – with only a limited or temporary amount of satisfaction and fulfilment.
We might go to jobs that we don't find fulfilling, get paid salaries we believe are not reflective of time and effort we put in, experience challenging relationships with colleagues, family members and/or partners, or we find it difficult to find the time to look after our long-term health and well-being. Or can't quite get the results we "should" be getting in our workplace.
Whatever has been holding you back or stopping you, I want to assure you do have what it takes, you are smart enough, you do have the time, you can live a life that is different to what you are experiencing today. You can improve the quality of your relationships, you can improve your health and you take your business to the next level if that is what you want!
The solution has been working for millions of people and companies the world over and it will work for you to.
During this seminar myself and one of my mentors Mandy Evil will share with you what's been holding you back and introduce you to how you can "LIVE THE LIFE YOU WANT!"
Register to attend and you automatically qualify for a FREE CONSULTATION session to see how these principles can be applied to your personal circumstances and needs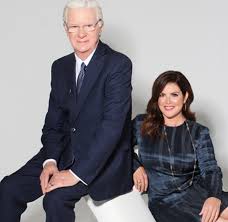 Bob Proctor and his business partner Sandy Gallagher have developed SUCCESS strategies and concepts I will introduce you to. The tools will provide you with an understanding of Universal Laws (and how they apply to you), an of understanding your mind and how to use it to create what you want, how to create an improved self-image, and how to make your goals happen. The Thinking Into Results SUCCESS strategies are designed is to enable you to take-action to achieve the progressive realization of your goals. They DELIVER RESULTS and can be applied to different areas of YOUR LIFE and/or BUSINESS over, and over again!
About Bob Proctor
Bob Proctor has dedicated 57 years of his life to the STUDY OF SUCCESS (based on studies of hundreds of successful people), as well as HUMAN POTENTIAL and GROWTH. Bob is legendary in the Personal Development arena. The concepts and principles you will learn go right to the PRIMARY CAUSE of RESULTS and SUCCESS to create PERMANENT RESULTS. It has delivered proven results for individuals and corporations worldwide.
If you a Corporate Company, a Small Business, an Individual ready to make a change in your life, or maybe you are just curious to learn and understand more…
I look forward to meeting you and starting on a transformational journey.